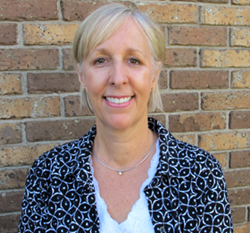 Fridley, MN (PRWEB) September 09, 2015
In honor of Self-Improvement Month this September, Lisa Murray, DDS, offers a more simplistic method for achieving self-confidence, with a beautiful smile. A person who is interested in cosmetic dentistry in Fridley, MN, now has options such as the Zoom! Whitening System, a whitening process performed in just one visit. Adults who want straight teeth, without the months of discomfort typically associated with traditional braces, may be interested in Invisalign®, which adjusts teeth gently through a series of invisible aligners.
Although a white smile is associated with oral health, many over-the-counter teeth whitening methods cause damage to tooth enamel and delicate gum tissue. When a person incurs cavities or other oral health issues, the whitening agents may cause serious and permanent damage to the teeth. Dr. Murray performs the Zoom! Whitening System, an effective and safer alternative, to potentially harmful and messy bleach trays. The combination of the gel and the laser break up stains, lightening teeth up to eight shades in one painless visit.
A tight-lipped smile can be interpreted as insincere, but for those who remain self-consciousness about their teeth, it may the only smile revealed in public. In Fridley, MN, cosmetic dentistry treatments often benefit oral health as well. The chewing surfaces of teeth must occlude properly to prevent unnatural strain on the facial structure. Although proper oral hygiene is difficult when teeth are crowded, it also creates a problematic concern for those individuals wearing braces. Instead of utilizing brackets and wires, Dr. Murray uses the Invisalign® treatment. Three-dimensional images are used to create a series of clear mouthpieces which slip precisely over the teeth. They can be removed for eating or oral hygiene, allowing the patient to resume a normal lifestyle during the entire process.
Self-Improvement Month is the ideal time to explore cosmetic dentistry options in Fridley, MN. Anyone interested in learning more about the Invisalign® treatment or the Zoom! Whitening System can find information about these and other advanced dental procedures on Dr. Murray's website.
About the Practice
Moore Lake Dental is a general practice offering personalized care for patients in Fridley, MN. Dr. Lisa Murray is passionate about dentistry and strives to offer her patients the latest in dental technologies and services. Dr. Murray earned her dental degree from the University of Minnesota and has participated in the 21 Century Study Club and the Metro Women's Study Club. In addition, she is an active member of the American Dental Association, the Minnesota Dental Association and the World Clinical Laser Institute. To learn more about the services offered at Moore Lake Dental, please visit their website at http://www.moorelakedental.com or call (763) 571-5497.