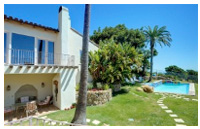 Malibu, CA (PRWEB) September 10, 2015
World-renowned drug and addiction rehabilitation facility Summit Malibu announced that a new addition to their Family Program, a family group has been added to their suite of transition and addiction educational services. The family group is an educational and therapeutic session open to all family members of current and former clients that takes a unique approach by instructing families on addiction and alcoholism, including deep awareness of the biological, psychological and social ramifications.
"It's crucial for family members to understand addiction and alcoholism, beyond what we see in the media," stated Dr. Nicole Karman Gilbert, Summit Malibu Family Group Leader and Clinical Director. "Our family group provides the necessary tools you will need to support and guide your loved one's transition out of treatment and into their new life.''
Families that participate in the education and awareness program will also receive additional therapeutic benefits including individual self care, aftercare planning, improved communication skills and strategies for establishing and building boundaries - all challenges commonly faced by clients after treatment.
"Education and understanding doesn't stop the day your family member leaves treatment. The journey for many is just beginning, which is why it is encouraged to continue attending the family group even after their loved one leaves treatment," says Dr Richard Sandor, author of Thinking Simply About Addiction: A Handbook for Recovery, who offers the family group monthly presentations on a variety of topics pertaining to addiction.
The new family group, Summit Malibu's additional program offering, is part of the facility's Joint Commission accredited program dedicated to providing the highest level of customized treatment and care for each client. As further evidence of Summit Malibu's commitment to delivering their clients with the best experience, the center released a mobile responsive website with streamlined navigation and an improved logo.
The family group is held every Thursday evening at 6:30 p.m. For more information about Summit Malibu, please contact 310.457.0787 or visit http://summitmalibu.com/.
###
ABOUT
Summit Malibu
Summit Malibu is a Joint Commission accredited boutique Drug and Alcohol Treatment Center on close to five acres of land overlooking the ocean in Malibu, CA. Summit Malibu was co-founded in 2007 by William Oswald, who has over 30 years as a pioneer in the industry, and helped found Cocaine Anonymous, and Steven Booth who has seen the effects of addiction in his own family. The program at Summit Malibu is rooted in the principle that recovery from addiction requires treating the mind, the body, and also finding spirituality. With a focus on individual treatment sessions and using a variety of different techniques, clients are given the tools needed to build the foundation for a new life, free from the bondage of alcoholism and addiction.
Dr. Nicole Karman Gilbert
Dr. Gilbert is a licensed clinical psychologist who has practiced in Los Angeles, California for 20 years. Her specializations include the treatment of trauma and addiction disorders as well as family issues in the context of divorce or relocation. Dr. Gilbert has worked as a primary therapist, group leader and Clinical Director in several drug and alcohol treatment centers in Los Angeles and Malibu, where she also organized family weekends for patients and their families. She is past and current President of the Los Angeles Society of Clinical Psychologists and a member of the California Psychological Association as well as of the California Brain Injury Association.
Dr. Gilbert was educated in Switzerland, France and the United States. She earned a Bachelor of Science in Psychology from the University of Washington, and her doctorate at the California Graduate Institute (now The Chicago School). She did her dissertation in cooperation with the Yale Psychiatric Institute on generational patterns of attachment. Dr. Gilbert interned at the Human Sexuality Clinic of the UCLA Neuropsychiatric Institute and proceeded to become a psychological assistant to one of the founders for three years prior to establishing her independent practice.
Dr. Richard Sandor
Richard S. Sandor, M.D, received his undergraduate degree at Yale in 1968 and his medical degree at the University of Southern California in 1972. After working as an emergency room physician for several years, he completed postgraduate training in psychiatry at the UCLA Neuropsychiatric Institute in 1980. He was Board certified in psychiatry in 1985 and was certified by the American Society of Addiction Medicine in 1986.
In 1982, Dr. Sandor became the founding Medical Director of the Redgate Memorial Recovery Center. He went on to serve as the Chief of the Chemical Dependence Treatment Programs at the Sepulveda VA Medical Center, as the Medical Director of the Betty Ford Center outpatient program in Los Angeles, and finally, as the Medical Director of Saint John's Hospital Chemical Dependency Center in Santa Monica. He has lectured and written widely on the subject of addiction, has served as an expert witness before the California State Bar and Medical Board of California, and was President of the California Society of Addiction Medicine from 1993 to 1995. Dr. Sandor is the author of Thinking Simply About Addiction: A Handbook for Recovery, published in March of 2009 by Tarcher/Penguin.
For media inquiries contact:
Julie McCann
Director of Marketing
jmccann(AT)summitmalibu.com
310.457.0787