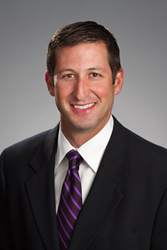 Synoptek continues to deliver superior business results to our customers globally.
IRVINE, CA (PRWEB) September 11, 2015
Synoptek, award-winning Managed Services Provider (MSP) with acclaimed cloud services offerings, is recognized among the world's Top 100 Cloud Services Providers for the second consecutive year, according to Penton Media's annual Talkin' Cloud 100 Report. Synoptek ranked #50, outperforming many other Managed Services Providers on the list.
The Talkin' Cloud 100 Report recognizes top cloud services providers based on such metrics as annual cloud services revenue growth (both in actual dollars and in percentage growth rates) and input from Penton Technology's channel editors.
Earlier this year, Synoptek was identified as the #15 Managed Service Provider worldwide, according to the MSPmentor 501: 2015 Global Edition. Synoptek attributes this continued success to their customer service-excellence approach, which boasts some of the highest service levels, along with their ability to deliver managed IT infrastructure solutions that provide clients a competitive technology advantage.
Synoptek has been aggressively expanding operations in San Francisco, Sacramento, New York, Portland, and Denver, to accommodate the growing demand for services in those regions. "We are privileged and elated to be recognized among the top cloud services providers for the second consecutive year. Our continued effort to be better at everything we do is based on our commitment to service excellence; our culture at Synoptek is built around our passion for improving IT systems for our clients," said Mike Bank, Synoptek VP of Managed Services. "Synoptek will continue to perfect IT service offerings and processes because we anticipate a continuous change in the cloud and technology space. We recognize that each client has their own unique IT environment and evolving business objectives."
Synoptek serves some of the top industry leaders in their respective verticals including healthcare, financial services, county and municipal government, and non-profit organizations. Synoptek offers a unique suite of managed IT services that includes end-user support and device management for Windows and Apple devices, Infrastructure as a Service (IaaS) including application services, cloud hosting services, and an a' la carte offering based on clients' unique business needs.
About Synoptek
Synoptek provides information technology (IT) managed services and support to organizations worldwide, with over 300 employees and over 400 active customers in the United States and abroad. Synoptek is currently serving clients worldwide from 17 US locations and one EU location. In the past five years, Synoptek has been recognized for thought leadership and growth as shown by their awards and recognition. Synoptek delivers consulting, IT managed services and leadership, and cloud services to companies that require enterprise-caliber IT infrastructure for critical business operations. Synoptek leverages professional processes, customer oriented IT architecture, and operational excellence to deliver uninterrupted services demanded by today's market. Synoptek provides both secure cloud IT solutions and on-premise IT management. By leveraging Synoptek's solutions, customers receive predictable service levels, security, scalability and a global delivery partner to support their critical IT operations. http://www.synoptek.com