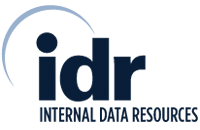 Wherever exceptional professionals can be found is where we want to be.
Atlanta, GA (PRWEB) September 10, 2015
IDR, Inc., a national IT staffing firm headquartered in Atlanta, GA, will once again be attending college career fairs throughout the Southern United States to recruit for its internal sales and recruiting team as demand for its services rise.
The IT staffing market is predicted to grow to the scale of a $29.1 billion industry by 2016 and IDR is earnest about becoming a staffing powerhouse as the market expands. To achieve that goal, IDR is driven to open new offices and double the size of the existing sales and recruiting team. Attending college career fairs is an essential part of that strategy. Currently, IDR is scheduled to have a presence at career fairs and expos throughout the fall semester for the following colleges and universities: Clemson University, Middle Tennessee State University, University of Alabama, UT Knoxville, Texas A&M, University of Arkansas, Texas Tech, Auburn University, Western Kentucky University and the University of Georgia.
"What separates IDR from the competition is that we leave no stone unturned when looking for top sales and recruiting talent," said Eric French, President at IDR. "That mentality applies to direct hires and contractors for our clients as well as the internal members of our team. Wherever exceptional professionals can be found is where we want to be."
"We value passion and drive regardless of the source, so college career fairs are just one facet of what we are doing to bring the best talent to IDR," said Brooke Hohman, Recruiting Coordinator at IDR, Inc."Some of our best recruiters have been hired through career fairs and they continue to do incredible things for the IDR team."
IDR is actively searching for employees to join their team in sales and recruiting jobs. They hire performance driven individuals who are committed to both personal and professional development.
If you are interested in pursuing a career with IDR, visit their website here and submit your resume.
About IDR, Inc.
IDR, Inc. has been providing companies with high-quality IT talent since 1998. Founded and headquartered in Atlanta, GA, IDR has grown organically and now also serves the Nashville and Dallas markets. Supporting their Clients, growing their candidate's careers and providing their employees with a rewarding and fun work environment are all key objectives in reaching their ultimate goal: To be the BEST IT staffing company the world has ever seen.
In 2014 and 2015, IDR was a proud winner of the Inavero Best of Staffing® Award in Client and Talent satisfaction. Over 12,000 staffing firms in the U.S. are eligible for this award, but fewer than 2% receive one. To learn more about IDR, visit http://www.idr-inc.com.