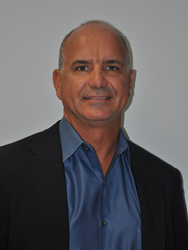 I've been on this growth journey before and I'm passionate about building great teams and companies while also delivering strong business results.
Deerfield Beach, FL (PRWEB) September 14, 2015
Jayson Dubin, CEO of Playwire Media, ranked by comScore as the largest portal online for reaching gaming and entertainment enthusiasts online, announced today the hiring of Chris Giomblanco as Chief Operating Officer.
Effective immediately, Giomblanco will manage the daily operations of Playwire Media.
Giomblanco brings 28 years of relevant experience to his new leadership role with Playwire Media. Prior to joining the company, he was most recently the founding Chief Financial Officer with Triad Retail Media.
"We are pleased and excited to have Chris on the Playwire Media team. We're confident that with his digital media expertise and prior experience growing a company from the ground up he will help in managing the current growth we have as well as expected growth we are planning," comments Dubin.
With the recent appointment of Giomblanco, co-founder Steven Berger will now assume the role of President of Playwire Media. Berger spent the last eight years as COO and was an instrumental executive that helped the company through its tremendous growth and success to date.
Giomblanco started his long and successful career working at very large Fortune 500 companies like United Technologies Pratt & Whitney, Motorola, and Dell.
After spending the first 20 years of his career gaining extensive cross-functional experience and leading within large corporate organizations, he then joined the very successful niche gaming PC company, Alienware Computer Corporation, in 2006. Giomblanco joined this global company as Director of Financial Planning and later became the company's CFO, leading the finance, human resources, facilities, and other corporate functions. During his time at the company, he was a key leader that helped the company continue to grow revenue globally while building out the infrastructure and capabilities that improved the bottom line for the stand-alone company. Ultimately, Giomblanco helped lead an 18-month integration that allowed the Alienware brand to thrive as a unit within Dell and has resulted in Alienware's continued growth and dominance in the PC gaming hardware market today.
Giomblanco's most recent position before joining Playwire was at Triad Retail Media where he joined the company as the founding CFO and grew the role to Chief Financial and Administrative Officer. This role had him busy helping the company to expand from just over 100 employees to over 500 and from a two-office US company to a prosperous 12-office global force in only five years. In 2012, he led the sale of the company to Rockbridge Growth Equity. During his five year tenure, Giomblanco was a key executive that helped grow the company's revenue almost five times while also building out the company's business infrastructure to gain continued operational scaling and sustained profitability during a period of ever-increasing media business complexity.
During his career, Giomblanco built a base of corporate knowledge, functional expertise and leadership capabilities that he's leveraged in his last two executive positions to build two world-class companies at both Alienware and Triad Retail Media.
"I've been on this growth journey before and I'm passionate about building great teams and companies while also delivering strong business results. I feel very fortunate to bring my experiences in both the PC gaming and digital media industries to the unique Playwire business situation where an intersection of both industries exists. I understand how both media and PC gaming companies operate and have the working knowledge to build a high-performing company in today's dynamic world of digital media. I'm looking forward to rendering this experience and bringing Playwire Media to the next level," says Giomblanco.
Playwire Media first opened its doors in 2007 as Intergi Entertainment to pioneer the online gaming and entertainment industries. Since then, it has managed to grow to over 50 digital media professionals around the world, operates three distinct verticals and oversees, Playwire, their cutting-edge video platform.
About Playwire Media
Playwire Media is a full-service digital innovation partner that leverages online advertising and proprietary technologies to build publishing brands in the gaming and entertainment verticals. Ranked by comScore as the largest portal online for reaching gaming and entertainment enthusiasts online, their three publishing brands (GameZone Group, NowPlaying Entertainment, and Kids Club) provide a well-rounded digital entertainment offering for advertisers looking to target their audiences during their online leisure activities.
Playwire Media's family of digital entertainment websites is one of the largest in the world, comprised of more than 70 industry-leading brands. The exclusive nature of the company's relationship with their partners allows them to provide highly customized, site-specific, and channel-wide advertising solutions for publishers and marketers alike. The company's community has over 250 million unique visitors monthly in over 200 countries. Playwire Media is headquartered in Deerfield Beach, Florida and has business operations and satellite offices around the globe. For more information please visit http://www.playwiremedia.com and on Twitter @playwire.
###