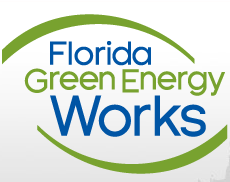 Called a "PACE Lease®," Demeter's financing is the first to combine the tax-advantages of leases with an innovative, local-government-sponsored program called PACE, or "property-assessed clean energy."
West Palm Beach, Florida (PRWEB) September 10, 2015
Today Demeter Power Group announced the first-of its-kind financing of a Florida commercial solar installation on the rooftop of a family-owned retail business in West Palm Beach.
One small deal for Demeter may create an enormous precedent for the solar industry in the Sunshine State.
Called a "PACE Lease®," Demeter's financing is the first to combine the tax-advantages of leases with an innovative, local-government-sponsored program called PACE, or "property-assessed clean energy."
With funding from the U.S. Department of Energy SunShot Initiative, Demeter has already extended PACE financing using PACE Lease structure in the state of California.
In this latest Florida transaction, the small business owner was able to finance the system with no-money down in exchange for a flat annual payment that costs less than the corresponding payment to the local utility, saving the business owner money from the first day of operation. The financing was facilitated through the Florida Green Energy Works PACE Program.
Demeter is the first to pioneer this financing vehicle, with companies like SolarCity recently announcing that they will also begin targeting for-profit owner-occupied buildings in the small and medium business segment (SMBs) with a similar structure. Demeter's innovative financing works not only with owner-occupied buildings, but also with multi-tenant and non-profit customers.
Demeter's PACE Lease® structure also has enormous potential in the fast-growing residential space. Until now rooftop solar has been reserved for those with FICO scores greater than 680; with Demeter's PACE Lease®, FICO scores are no longer a hurdle. Today, in the residential sector,over 70% of all installations are financed using similar lease and power purchase agreements.
Demeter's announcement comes as solar advocates are squaring off with utilities over competing language for a constitutional ballot initiative that has taken the two sides to the Florida Supreme Court. At issue is the right to sell solar energy direct to consumers and bring competition to the Florida electric industry. Florida remains one of only four states that may still prohibit such financing to the extent it is deemed an improper sale of energy by any party other than a public utility.
Demeter's finance structure aims to navigate these regulatory obstacles. Success could bring scalable financing to solar contractors, unleashing a demand for installations in a state considered to be a "sleeping giant" for solar.
"Many customers want solar – they like the idea of generating power for their own building or business," said Michael Wallander, Demeter Power Group's President. "But even moreso, customers want the ability to make smart energy choices. And if our financing helps pave the way for solar and customer choice in Florida, we'd be very proud of the precedent set by this transaction."
About Demeter Power Group
Demeter Power pioneered no-money-down solar financing for the small and medium business (SMB) segment. Demeter's PACE Lease® combines the tax-efficiency of leases with the credit-enhancement of PACE, unlocking solar for the 90% of businesses and commercial properties that do not have access to traditional solar financing.
About The SunShot Initiative
The U.S. Department of Energy (DOE) SunShot Initiative is a collaborative national effort that aggressively drives innovation to make solar energy fully cost-competitive with traditional energy sources before the end of the decade. Through SunShot, DOE supports efforts by private companies, universities and national laboratories. Learn more:
http://energy.gov/eere/sunshot/sunshot-initiative.
About PACENow:
PACENow is a national, non-profit foundation funded advocate for Property Assessed Clean Energy (PACE) financing. PACENow's mission is to promote improved energy efficiency in buildings and use of PACE. We work with a coalition of PACE stakeholders that includes local governments, businesses, industry service providers, labor and trade organizations, environmental groups and private individuals nationwide. Demeter Power is a PACE market leader and one of our stakeholders.