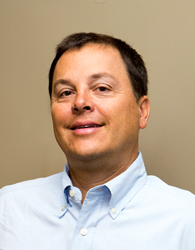 Nashville, TN (PRWEB) September 10, 2015
QuikQ, the leading provider of a cardless direct fuel connection between truck stop point-of-sale (POS) and motor carrier enterprise systems, today announced Ryan Knight has joined the company as its new VP of Business Development.
"Ryan is a senior sales professional with an accomplished career in the transportation industry delivering revenue and profitability in highly competitive markets," said Ernie Betancourt, president of QuikQ. "He is also an excellent consultant with problem solving capabilities based on his knowledge of truckload, LTL, 3PL, waste, ready-mix and oil and gas fleets. His background in trucking, software and technology will be very valuable to QuikQ and its growing customer base."
Knight's professional experience includes sales, operations and business development roles with truckload and private fleets, and in the development of a third-part logistics company, at Peak Transportation and Whiteline Express. He has also held sales roles at Schaefer Systems International, Inc, Waste Technology Division, a provider of logistics software and waste technology solutions, and at Asset Intelligence, Inc. a provider of asset tracking devices and software. At TMW Systems, Inc, Knight focused on the application of the company's transportation management and asset maintenance software in waste, transit, construction, bus, oil and gas, mining and trucking markets.
"I joined the team at QuikQ to help develop and market this entirely new way of processing fuel transactions that saves money for truck stops and carriers," Ryan Knight said. "By helping manage the entire process from carrier back office to truck stop back office, QuikQ's Fuel Purchasing System provides truckstops and carriers with much needed real-time fuel transaction data. I'm looking forward to creating opportunities for this cutting edge technology. It's a perfect fit for me."
About QuikQ
A privately held software development company based in Franklin, Tennessee, QuikQ creates and develops innovative fuel transaction processing solutions for motor carriers and truck stops. Redefining the entire fueling process, the QuikQ Fuel Purchasing System (FPS) is the first fuel transaction software that is designed to manage the entire fuel transaction through real-time direct "carrier to truck stop" connectivity. QuikQ's RFID-based fueling system is currently being installed at truck stops nationwide and is being adopted by a growing number of motor carriers. For more information, visit http://www.quikq.com.
Media Contact:
Susan Fall
LaunchIt
858-490-1050
susan(at)launchitpr(dot)com
http://www.launchitpr.com