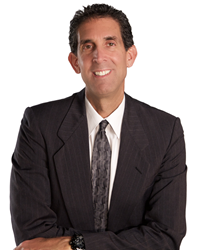 "Using 'DPAD', a little-known 10-year-old IRS approved provision, dental practitioners can take a 9% tax deduction from their net income," says Dan Romance, a tax saving consultant with Tax Saving Professionals, a nationwide tax consulting firm.
Vero Beach, Fl (PRWEB) September 10, 2015
Dentists might not think of themselves of being in the construction industry, but according to the IRS there are enough parallels to not only warrant comparison, but equally if not more important, offers Dental practitioners an opportunity to take advantage of a 2005 IRS tax provision related to, remarkably, none-other than "construction."
According to Dan Romance, a tax saving consultant in the Dental arena with Tax Saving Professionals (http://www.TaxSavingProfessionals.com), a nationwide tax consulting firm that has helped thousands of clients large and small across the country since 1998 save millions of dollars in taxes, the "Domestic Production Activity Deduction" ("DPAD), has application to dentists who provide CEREC Technology, (Chairside Economical Restoration of Esthetic Ceramics, or Ceramic Reconstruction) using CAD/CAM dentistry to perform dental restorations.
Says Bob Barth, Tax Saving Professionals' Tax Director, "The operative word here is 'restorations' and in the delivery of these services the dental practitioner is also providing another key IRS citable fact - "manufacturing services" as related to the construction of crowns and implants."
Dental Implants = Construction & Manufacturing = Cash Savings and Greater Income
Romance explains the semantics as well as the mechanics of how the IRS "DPAD" provision works:
The use of ceramic reconstruction equipment to manufacture restorative crowns and inlays will qualify as manufacturing activity. The IRS has ruled that the milling process that is used to shape the materials for proper fitting is what qualifies as the manufacturing. Domestic means that the product or activity must be generated within the United States.
Production refers to generating or creating tangible personal property. Activity simply means manufacturing, producing, building, installing, developing creating and improving qualified production properly. A Deduction is what is created for federal tax purposes, not a tax credit.
"DPAD" Provides Dentists a Tax Deduction of Up to 9% of Net Income
The deduction is 9% of the net income from this activity after deducting related costs such as materials, labor etc. and after applying specific limitations.
According to Romance, "It's this type of industry specific tax insights and advice that the company offers to its clients, including Urologists, Radiologists, and Pharmacy owners, among other professional groups where we find often unknown, misunderstood or simply underutilized tax deductions that are available but not familiar to the wide majority of tax professionals."
About Tax Saving Professionals
Tax Savings Professionals (http://www.TaxSavingProfessionals.com) is a national tax consulting organization consisting of tax attorney's, CPA's, Enrolled Agents and paralegals. Since 1998 the company has worked with thousands across the country to save millions of dollars in taxes. Tax Saving Professionals works closely with a client's CPA, accountant, attorney or tax team. Tax Savings Professionals has distilled from the IRS tax codes more than 400 tax deductions that are often misunderstood or even unknown by many tax professionals, along with an assortment of "tax strategies" that help clients keep more cash while also reducing their tax burden, sometimes by as much as 50% of a clients' current tax burden.
Dan Romance/Contact:
http://www.tax-saving-professionals.com/dan_romance/
Company Website: http://www.TaxSavingProfessionals.com
Media Contact: Jeff Mustard: 954-801-8263 | email: jeff(at)thebambooagency(dot)com | http://www.TheBambooAgency.com