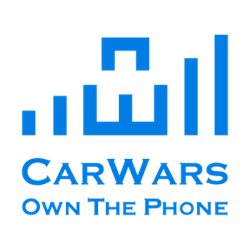 Dallas, TX (PRWEB) September 10, 2015
It just got a whole lot easier to track, record, and categorize the outbound calls dealership sales agents make every day. Century Interactive, the creators of Car Wars and Call Measurement, is excited to announce DealerSocket's CRM click to call integration.
Experience a new level of outbound management and accountability with click to call. The technology streamlines the process of making recorded outbound calls to a single click. Most importantly, click to call gives dealerships a clear picture of each employee's outbound efforts while also holding them accountable on the phone.
Click to call allows your sales agents to quickly make their outbound calls directly from the CRM. It then automatically logs each call recording in the work notes of a sales prospect and allows dealerships to keep accurate records of an agents' outbound calls to prospects.
The simple outbound process helps dealerships Own the Phone.
The new Century Interactive and DealerSocket integration connects sales opportunities and phone call conversions in the most actionable way possible for automotive dealers. The click to call feature optimizes phone calls for dealerships, allowing them to stay ahead of the competition. With this deeper integration, automotive dealerships can now automatically and more efficiently connect with potential customers and log all calls in the CRM for true sales management purposes.
For more information about DealerSocket's click to call and its functionality, call us today.
About Century Interactive
Century Interactive, based in Dallas, Texas, is a call tracking company that makes marketers more intelligent. Through the creation of platforms such as Car Wars they reveal which marketing efforts are producing the best phone calls, and offer insight into how well the sales staff is handling those leads.
Century Interactive is the creator of Humanatic, the first scalable human call filtering system, along with keyword level dynamic website tracking, recorded outbound call tracking and dynamic call routing. Century Interactive also set the standard for spam detection with their first-to-market artificial intelligence junkcall detection system.
For more than 25 years, Century Interactive has evolved to meet the demands of its industry. Automotive dealerships, small local businesses, digital agencies and Fortune 100 companies use Century Interactive.
About DealerSocket
DealerSocket is a leading automotive technology platform that helps dealerships in the United States, Canada and Australia improve profitability through a fully integrated suite of marketing, sales, service, customer experience DMS and data mining solutions. Headquartered in San Clemente, Calif., DealerSocket employs more than 850 people and serves more than 7,500 dealerships in the United States, Canada and Australia. DealerSocket's advanced technology provides benchmarking data that paces the industry, and its insightful experts identify trends and develop strategic roadmaps that help dealers optimize processes and operate more profitably. Visit DealerSocket.com for more information.