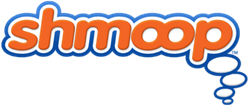 I want my students to be successful, and that's why I equip them with Shmoop. This program really works.
Mountain View, California (PRWEB) September 10, 2015
Once upon a time, the PSAT/NMSQT® exam included sentence completion questions, penalized students for guessing, and required test-takers to choose between five answer choices.
Those days of yore (a.k.a. 2014) are long gone.
In 2015, the College Board decided it was time for an extreme PSAT makeover—and not of the reality TV variety. In addition to ditching sentence completion, letting students guess to their hearts' content, and removing that pesky fifth answer choice, the new exam is 35 minutes longer, the critical reading and writing scores are combined, and test scores are now out of a whopping 1520.
Keeping track of all the changes can feel like a grueling standardized test in itself, and that's where Shmoop comes in. Shmoop (http://www.shmoop.com), a digital publisher known for its award-winning Test Prep and certified Online Courses, has released PSAT prep that includes all the study tools and inside tips students need to ace the new exam.
First, students can review test-taking strategies, including a comprehensive overview of the changes to the exam, so they know exactly what to expect. Next, they'll complete a diagnostic exam to identify their weakest areas (or their strongest, for the optimists of the group). After that, they can head over to Shmoop's comprehensive reviews of each section of the exam to brush up on all the deets before practicing with tons of drills and prepping for game time with four full-length practice exams. And to top it off, Shmoop has peppered the prep with over 500 videos, including sample problem walkthroughs and animated answer explanations. It's like Monty Python meets your favorite dorky test prep tutor—but all online.
Shmoop Test Prep users have seen increased engagement, and with that, increased scores. Lawrence Smith, an associate for the College Reach-Out Program in Florida, used Shmoop's PSAT prep with his students. He remarked, "I want my students to be successful, and that's why I equip them with Shmoop. This program really works."
Whether students are scrambling or schools are looking for a last-minute boost, Shmoop's on the job. Individual users can access the PSAT prep via a monthly Shmoop subscription, and schools and districts can get bulk discounts by contacting sales(at)shmoop(dot)com.
About Shmoop
Shmoop offers hundreds of thousands of pages of original content. Their Online Courses, Test Prep, Teaching Guides, Learning Guides, and interactive Study Tools are written by teachers and experts and balance a teen-friendly, approachable style with academically rigorous concepts. Shmoop sees 11 million unique visitors a month across desktop and mobile. The company has won numerous awards from EdTech Digest, Tech & Learning, and the Association of Educational Publishers. Launched in 2008, Shmoop makes the magic happen from a labradoodle-patrolled office in Mountain View, California.
PSAT/NMSQT is a registered trademark of the College Board and National Merit Scholarship Corporation, which were not involved in the production of, and do not endorse, this product.