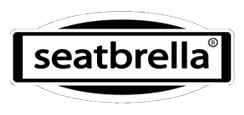 Our popular car seat protector can now include your organization's event, logo or artwork.
Dallas, Texas (PRWEB) September 11, 2015
Seatbrella® Inc., the maker of a car seat protector designed for temporary use by fitness and sports enthusiasts, will begin offering commercial clients, charities and other organizations the option of adding custom graphics or logos to their unique product.
"Our popular car seat protectors can now include the commercial or event logo of your choice plus other custom graphics," says Emily Cooper, marketing director for Seatbrella® Inc. "This is a new and unique way to promote your company, organization or special event."
"The enduring popularity of custom t-shirts is a prime example of this type of advertising," adds Cooper. "Another is the NASCAR race car culture which has been so creative in popularizing brand name promotion on automobiles and accessories. We think there is untapped potential which our custom seat protectors can take advantage of."
The company expects the custom option to also be popular with organizations seeking fresh ways to motivate employees.
The company's website notes that Seatbrella® seat protectors are made to provide convenient, temporary protection for standard sized bucket seats for all vehicle types. Made of comfortable, durable and washable materials the waterproof seat protectors fold to form a compact storage pouch.
"Whether using it after fitness, sports or other active lifestyles to protect seats from grime, sweat or odors—our seat protector has proven itself to be a top choice of drivers everywhere," she says.
The Texas based company markets its car seat protectors exclusively online.
More information about the company and its products can be found online at http://seatbrella.com or by calling 972-224-9375.