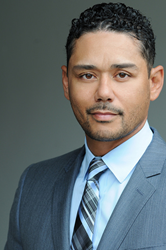 As a strong advocate of entrepreneurialism and global eCommerce, we are delighted to establish this partnership with Alibaba Group.
Los Angeles, CA (PRWEB) September 10, 2015
Payscout, a leading global merchant service provider, has announced an agreement with China's Alibaba Group, under the terms of which Payscout will provide global payment logistics for Tmall, Alibaba's business-to-consumer portal. "As a strong advocate of entrepreneurialism and global eCommerce, we are delighted to establish this partnership with Alibaba Group," said Payscout CEO, Cleveland Brown. "We look forward to facilitating Alibaba's seamless global expansion."
The relationship with Alibaba and Tmall was facilitated by Payscout's presence in China, which the company established several years ago. Payscout has a third-party service provider relationship with China UnionPay, the only domestic bank card organization in the People's Republic of China, as well as its overseas subsidiary, UnionPay International. "We were recognized by Alibaba as a trusted partner for Chinese eCommerce companies looking to expand globally," said Brown.
Alibaba, China's leading eCommerce company, provides consumer-to-consumer, business-to-business, and business-to-consumer sales services. Tmall, its business-to-consumer portal, has over 180 million shoppers and is the market leader in China, with a 57.6% market share. Alibaba reported sales of $109 billion for the quarter ending June 30, with total sales for the year of $326 billion.1
The new agreement with Payscout comes as part of a strategy that has been unfolding for some time. In January of this year, Alibaba announced plans to make it easier for U.S. companies to sell directly to Chinese consumers. In March, after struggling to penetrate the Chinese market on its own, Amazon opened a storefront on Tmall. Earlier this month, Macy's announced that Macy's China Limited, a joint venture between Macy's and Chinese retailer Fung Retailing Limited, will launch an online flagship store on Tmall, the first U.S. department store to do so. Other brands with exclusive deals to sell on Tmall include Zara and Old Navy. Nike, Adidas, Unilever, Costco and the Gap, along with Amazon, sell on Tmall through non-exclusive agreements.2
Brown points out that Global eCommerce is one of the fastest-growing sectors of the global GDP, and is expected to reach $2.4 trillion in 2017. As a thought leader in global payment processing, Payscout emphasizes that global economic policy and global eCommerce are inextricably joined. "In making future economic policy decisions," Brown states, "policymakers must take into consideration the need to support global eCommerce."
About Payscout, Inc.
"Payscout Supports the Entrepreneurial Dream One Transaction at a Time."
Payscout is a global payment processing provider covering six continents by connecting merchants and consumers via credit, debit, ATM and alternative payment networks. What differentiates Payscout is their mission "to support the entrepreneurial dream one transaction at a time." They achieve this by being a thought leader in the payments industry. Their "GO GLOBAL NOW" technology platform gives merchants instant access to 100+ countries, billions of consumers and trillions of dollars. Payscout offers payment processing solutions for brick-and-mortar and eCommerce transactions. The company has earned acclaim as a new-generation provider of merchant banking services, specializing in online/‌eCommerce retailers with a predominant proportion of card-not-present (CNP) transactions, and it is one of the few providers to deliver a true global payment solution that encompasses all merchant risk verticals. Customers can access Payscout's credit card processing services via a state-of-the-art, web-based user portal and through direct interactions with highly-trained experts. In addition to supporting thousands of clients across a multitude of industries and all 50 American states, Payscout maintains global partnerships with VISA USA, Bank of America Merchant Services, VISA Europe, VISA Latin America, VISA Asia Pacific, MasterCard Worldwide, China Union Pay, Deutsche Bank, First Data and Payscout Brazil. Payscout was recognized as one of America's fastest-growing privately-held companies in 2014 and 2015, ranking #2,416 in 2014 and #434 in 2015, on Inc. magazine's Inc. 500/5000 list. Within the financial services industry, Payscout placed #140 in 2014 and #24 in 2015. For more information, visit http://www.payscout.com.
1. Alba, Davey, "Amazon Opens a Storefront on Archrival Alibaba's Site," Wired, March 6, 2015. wired.com/2015/03/amazon-opens-storefront-archrival-alibabas-site/.
2. Rao, Leena, "Alibaba lands Macy's as the first U.S. department store for its online portal," Fortune, August 12, 2015. fortune.com/2015/08/12/alibaba-lands-macys-as-the-first-u-s-department-store-for-its-online-portal/.