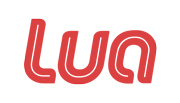 Mobile collaboration apps like Lua are making it easier for people to interact with internal and external colleagues and partners on any device without barriers.
New York, NY (PRWEB) September 10, 2015
Lua, the leading enterprise mobile messaging solution, announced today that Aragon Research has ranked Lua as a "Contender" in the Tech Spectrum for Mobile Collaboration 2015, which evaluates companies on strategy and performance. This news follows the Hot Vendor in Mobile Collaboration report from Aragon Research that also named Lua as one of the three "hottest" vendors of 2015.
"Mobile collaboration is a necessity to support the growing remote and mobile workforce," said David Mario Smith, Research Director and Lead Analyst, Aragon Research. "Mobile collaboration apps like Lua are making it easier for people to interact with internal and external colleagues and partners on any device without barriers. Lua has been able to deliver a strong enterprise deployment strategy, which includes a diverse, cross-industry list of customers."
The Aragon Research Tech Spectrum is a market evaluation tool that graphically represents analysis of both the emerging and mature markets and the vendors. According to Aragon, end users are looking for the same level of convenient communication with their business colleagues that they have in their personal lives. Mobile messaging apps are disrupting the workforce by challenging existing unified communication tools and consumer workarounds, leaving enterprises searching for consumer simple, yet enterprise secure replacements.
"We believe Lua's placement in the Tech Spectrum demonstrates the agility and innovation we are driving in the enterprise mobile market," said Michael DeFranco, CEO and Founder, Lua. "Being recognized by Aragon Research reflects our rapid growth of enterprise deployments and our forward thinking strategy, especially in Enterprise Mobility Management. Lua is powering the modern mobile workflow in top organizations like United, Hyatt, Kaiser Permanente and Spotify."
To view the full report visit - https://aragonresearch.com/the-aragon-research-tech-spectrum-for-mobile-collaboration-2015-mobile-collaboration-disrupts/.
To learn more about the companies Lua is powering visit - https://getlua.com/resources/case-studies.
About Lua
Founded in 2010 in New York City, Lua is the mobile-first communication solution for high-performance organizations. Lua offers an intuitive and cross-platform solution that includes secure messaging, instant group calling, an interactive directory, and accountability across a team through essential ReadReports. Insights, Lua's proprietary analytics dashboard, synthesizes communication data to provide actionable insights for managers to boost effectiveness within the organization.
Backed by investors including Abundance Partners, IA Ventures, Strauss Zelnick, Aaron Stone
and John Maloney, Lua delivers powerful communication to enterprises across a range of verticals, including healthcare, logistics, hospitality, and retail. Lua also provides government-grade protection as a trusted vendor for the Department of Defense.
Lua complies with a range of security and privacy regulations, including HIPAA/HITECH for healthcare organizations, FINRA for financial firms and is trusted by the federal government.
For more information, please visit: https://getlua.com.