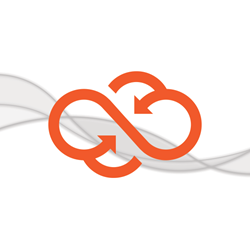 Kinvey is named a "Strong Performer" and its current offering received among the top scores across all vendors evaluated
Boston, MA (PRWEB) September 10, 2015
Kinvey (http://www.kinvey.com), the leading enterprise mobile Backend as a Service (mBaaS) platform, was among the select companies that Forrester invited to participate in its Q3 Forrester Wave report for Mobile Infrastructure Services. In this report, Kinvey is named a "Strong Performer" and its current offering received among the top scores across all vendors evaluated for Identity and security services, Integration/data connectors, Business logic, and Deployment criteria. According to the report, Strong Performers "would be well suited to act as the centerpiece of nearly all enterprise mobility solutions."[1]
Kinvey has had more than 4 years to build best-of-breed technology that enables next-generation mobile experiences. As the report states, "Kinvey pioneered the backend-as-a-service market space," holding a patent (#9047308) for providing unified access to various data resources using virtualized services.
"This represents years of research and development on behalf of the Kinvey product team and I'm delighted with the result" said Sravish Sridhar, CEO and founder of Kinvey. "We are competing against the largest tech companies in the world and our solution has been recognized as capable of being the foundation for an enterprise mobility solution. We feel the market has recognized that Kinvey has built a world-class mobile platform, and that it has produced a better product offering than some competitors' strategies of cobbling together old solutions and mobile-washing them."
Today's five-star mobile apps require contextual user experiences – they take into account who, what device, location, preferences, past actions, time zone, time of day, and more to deliver intuitive, task-oriented views to users. Doing so requires seamless access to enterprise data systems, the ability to tie app usage down to a unique user, and a powerful business logic platform to transform and federate this wealth of information. Kinvey's focus has always been on enabling these complex app experiences, and we believe our marks for identity, integration, and business logic reflect this.
The Forrester report encompasses all of Mobile Infrastructure Services, including app management and client-side development tools, areas that are not part of the core mBaaS feature set and therefore have not been a focus for Kinvey. Kinvey is instead choosing to closely partner with vendors like AirWatch to offer integrated best-of-breed solutions to build out a complete mobility platform.
About Kinvey
Kinvey is the leading enterprise mobile Backend as a Service (mBaaS) platform that helps enterprises, agencies, and developers launch successful and engaging apps. Kinvey provides comprehensive support for native, hybrid, and mobile Web applications and out of the box enterprise capabilities including identity management, integration with enterprise data sources and a data store and file store for new mobile data, ability to run customized business logic, and a rich set of mobile engagement services. Kinvey runs in a multi-tenant cloud or in a dedicated public or private cloud. On average, Kinvey customers launch applications twice as fast and at half the cost of traditional methods. For more information, visit http://www.kinvey.com.
[1] Facemire, M. and Hammond, J. (2015, September 10). The Forrester WaveTM: Mobile Infrastructure Services, Q3 2015. Retrieved from Forrester Research database.