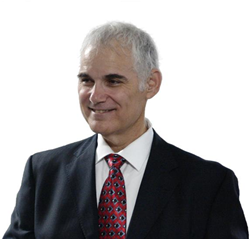 Jim Hitt has watched many Self-Directed IRA investors along their journey and one thing that seems to be a common thread in those that are successful is the ability to structure deals.
Atlanta, GA (PRWEB) September 11, 2015
Jim Hitt says "While Self-Directed IRAs are a great tool with many tax advantages, just having one is not enough. You've got to take action and the actions you take as an investor need to be well thought out so that they are effective." Atlanta REIA's How to Structure Deals for Passive Income Like the Top 1% of Investors will be a great place to network with other investors and to learn some important deal structuring techniques.
Atlanta REIA is excited to announce that George Antone, founder of MPactWealth, will be the special guest speaker at their Main Monthly Meeting on Monday, September 14th at 5PM. The meeting will take place at Atlanta Unity located at 3597 Parkway Lane in Norcross, GA. George will be sharing years of knowledge about being an entrepreneur and investor.
Since the age of 16, George has been involved in business with several of George's family's enterprises. George has become an expert at structuring deals, whether real estate, notes, or any other income-producing transactions. Most investors know how to find the deals, and many even know how to find the funds to close the deal, however, the majority of investors do not structure their deals properly and they leave themselves vulnerable down the road. No one wants to be that investor. So don't miss this very important meeting.
At the meeting, George will discuss…

Mistakes to avoid in order to earn passive income that is consistent and dependable
How to evaluate and adjust deal risks and rewards in a way that allows investors to make the deal work for them
Ways to minimize risk and and maximize profits by using different structures for deals
How to achieve the dream of most entrepreneurs of working less, having less stress, and having more money and the freedom to spend their time doing what they love to do
And much, much more!
Don't miss this great opportunity to learn how to structure income producing deals to make more money.
About American IRA, LLC:
American IRA is committed to providing every client with gold-level service, regardless of account size. Experience their expertise through their certified IRA services professionals. Enjoy the value with one low annual fee of $285 with unlimited assets and unlimited account values. American IRA clients love the benefit of no charge for "All Cash" accounts. The performance of the American IRA staff is unmatched, with quick and efficient processing within 48 hours.
American IRA services thousands of clients and has over $300 million in assets under administration.
American IRA was built by investors for investors, and brings their successful investment experience to the table, providing excellent educational material showing the public that their self-directed IRA account can invest in a variety of assets such as real estate, private lending, limited liability companies, precious metals and much more.
American IRA is conveniently located in Asheville, NC and Charlotte, NC, and serves clients nationwide.
American IRA is the sponsor of American Wealth Radio. Click here for more information.