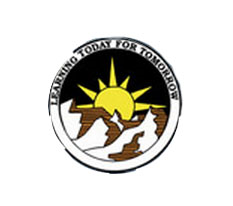 I haven't felt like a customer, it's more of I'm a part of the team and I really like that!
Center Valley, PA (PRWEB) September 17, 2015
Garfield School District was not the first district in Colorado to work with SRC Solutions to tackle these types of problems. Garfield joins many others in tackling these issues and like those districts now they have the proof that this transformation was worth it.
Garfield had an all too common problem. Their registration packets had grown to a whopping 42 pages per student. Once those packets were collected, the district then had the daunting task of manual data entry all during a 4 day school week.
PowerSchool Administrator Tina Bingman had this to say.
"Our District has saved money by saving time. The amount of time that our registrars take to update information each year alone for returning students was costing us a huge amount in overtime costs. Especially since this work most often could only be done at the end of the work day. We also noticed a reduction in paper costs and manpower in assembling 'packets' to go home or for new enrollees. Our enrollment process is now streamlined and looks the same for all 10 of our schools. No more 42 paper enrollment packets!"
Garfield was not alone in their struggles to reign in this paper process. Many schools face the same daunting task and at some point a line has to be drawn in the sand. There can be a perception that migrating from a manual registration process to an online solution can be time consuming but as Tina mentions, the process is easier than it may seem.
"Ease of rolling out Registration Gateway was fantastic. The implementation team holds your hand through the entire process. They are right there to answer any questions and support whatever you need. Tech Support is also at the top of my list! The quick response is phenominal! We don't have that many issues that come up, but when we do, the turnaround for a fix is amazingly quick. I haven't felt like a customer, it's more of I'm a part of the team and I really like that!" said Bingman.
Garfield has eliminated paper from the registration process but how are they managing the data flow back into PowerSchool. That is the best part. Data automatically flows real-time back into PowerSchool.
Tina had this to say.
"By putting the enrollment process and returning student update online, this frees our registrars up to do more of their everyday work. We are a 4-day school week, so there is a lot to cram in that 4-days. Registrars are more efficient and able to be a more contributing member of their team instead of just doing data entry all the time."
"As CEO it is my passion and mantra to make every customer feel that they are part of the team because in truth, they are. Tina's comments go hand in hand with our company philosophy. To that end, SRC Solutions has also recently launched the SRC Executive Sponsor Program which initiates a one-to-one relationship between our customers and a member of our executive management team," said Patrick Maher, CEO, SRC Solutions.
For more information about Registration Gateway visit:
http://registrationgateway.com/products/registration-gateway/dare-to-compare/
About SRC Solutions, Inc.
SRC Solutions' flagship product Registration Gateway has had a long and successful partnership with K12 school districts. Being a technology leader is nothing new to SRC Solutions. Whether it is our integration with PowerSchool dating back to 2008 which offered the first Online Enrollment solution to offer real-time data integration of both standard and custom fields into PowerSchool or our completely integrated document management solution On Demand K12 Gateway delivering Electronic Cumulative Folders.