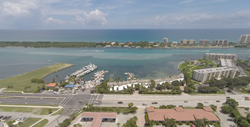 Mediterranean Villa with Amazing Blue Water Views
Tequesta, FL (PRWEB) September 12, 2015
Home buyers in search of a second home or looking to be a full time resident, should contact Drew Saporito as soon as possible and schedule a private viewing of his latest listing at 301 Del Sol Circle, Tequesta, FL.
Enjoy the famous blue waters of the Jupiter intracoastal every day—both on and off the water—and drive to Harbourside Place for dinner at golfer Tiger Woods' hot new restaurant, The Woods Jupiter, in just six minutes.
301 Del Sol is a gas-fitted home that features high ceilings, a private elevator and state-of-the-art storm protection: impact windows, doors and a standby backup generator. The three-bedroom, three-and-a-half-bathroom home offers a patio and two balconies, and a generous kitchen with a wet bar, wine cooler refrigerator and high-end appliances.
The home flows organically from floor to floor and room to room, guiding you effortlessly through the modern space and complemented with high-end details and finishes on every level.
"This Mediterranean Villa is ideal for life-seekers looking for an upscale retreat near the action," comment Drew Saporito. "I was raised in Jupiter, and have never lost my passion for the activities and lifestyle that continue to draw people to this unique area. I'm very excited about the remarkable setting and high end finishes that this property offers."
Don't miss out on this Intracoastal dream. Call today to schedule a viewing. 561-309-3571 | Property Details Click Here
About Native Realtor® Drew Saporito
A proud native of Jupiter, Florida, Drew's relationship with both Keyes Palm Beach Gardens and Luxury Portfolio International expands available offerings through powerful local and global resources.
Need help selling your exceptional property in one of the idyllic Northern Palm Beach communities? Enlist Drew Saporito, Native Realtor® for the job call 561-309-3571. Click Here for additional information.
See the latest market trends in your Neighborhood. Home Value Report