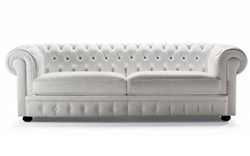 "It is a passion of mine to offer customers the opportunity to live a stylish lifestyle"
(PRWEB) September 11, 2015
EZ Mod Furniture is pleased to announce its most recent addition to the team, Angelique Valdez-the new Sales Support and Marketing Associate. Angelique brings many years of marketing, sales and management experience to the company. With a background in entertainment marketing, she possesses the experience, work ethic and vision that EZ Mod is looking for. "It is a passion of mine to offer customers the opportunity to live a stylish lifestyle-and interior decorating is a huge part of it," she explained. "It should not cost your whole paycheck to have a home or office look and feel beautiful." Angelique also possesses an expertise in social media marketing and blogging, in which she will be managing for the entire company. "Social media and blogs are an important communication outlet and what better way to connect, interact and build the brand than using Facebook, Twitter or the EZ Mod Blog?"
Angelique will also be taking over as the new resident blogger on the website ezmodfurniture.com. The blog will cover everything from designs and architecture in pop culture to helpful DIY for furniture at home. The blog will be posted once a week on Thursdays and registered readers are always welcome to leave comments or suggestions. Readers can register on the EZ Mod website.
The weekly deals continue to bring compelling sales. These deals are updated every Monday under the Featured Items tab on the website. This week, the have the oh-so popular Eiffel Chrome Arm Chairs on sale as well as the Cubellis End Table and the Tufted Italian Will Leather Sofa is featured. Another way to save is by using these savings codes at checkout, EZSAVE50 to save $50 for any orders totaling $600.00 or more and $100 for order totals exceeding $1,000.00. Ezmod also offers a 10% trade discount to design professionals who sign up for the Designer Discount Program. In addition, EZ also features free shipping inside the continental United States and no sales tax (unless purchasing in California).
Shop at Ezmod Furniture and create a unique look with modern furniture design for a striking finish to any room. Ezmod furniture is an online modern furniture retailer located in Baldwin Park, California. For any further assistance please call Angelique Valdez, Sales & Marketing Associate at 866-630-6161 ext. 113 or email at sales(at)ezmodfurniture(dot)com.