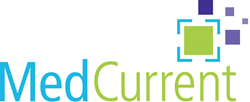 Toronto, ON (PRWEB) September 11, 2015
MedCurrent Corporation, a leading provider of clinical decision support solutions, today announced that The Logistics of Radiology Clinical Decision Support, Part 1 Webinar will be held on Sept. 15, 2015, at 11:00 EDT. Part II of the webinar will be held on October 6, 2015.
This webinar focuses on creating a holistic strategy for Radiology Clinical Decision Support. Meeting the CMS mandate is a requirement, but in meeting it, health systems are truly developing a comprehensive approach to appropriateness-based clinical ordering. Health systems have the option of meeting the CMS' criteria by becoming a physician-led entity, or they may choose to utilize CMS-approved rulesets. Either way, it requires a methodical, technical, operational, clinical and behavioral approach to ensure efficiency, easy physician adoption, ordering behavioral change, and ultimately optimal reimbursement. In part 1 on September 15, the presenters will focus on the pre-planning aspects of that strategy.
# #
About MedCurrent
MedCurrent (http://www.medcurrent.com) develops medical appropriateness decision support systems that provide information to physicians at the point of care to facilitate their ordering of the most medically appropriate procedures. Using evidence-based rules and criteria adopted by leading clinical associations, as well as tools for organizations to create their own rules, these solutions help healthcare payers and providers improve patient care, avoid unnecessary procedures, reduce inappropriate utilization, and mitigate costs. MedCurrent CDS, its radiology decision support solution, works as an integrated component in an EMR, or as a stand-alone solution. The company sells direct to payers, providers and partners, including EMR, HIS or PHR vendors.