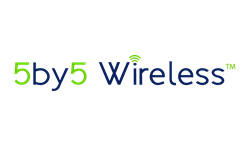 "CEOs of the world's largest internet companies have saturated metro markets in most developed countries – what's next is a multi-billion user market that still does not have internet and many more that do not have adequate or affordable internet."
Ottawa, Canada (PRWEB) September 11, 2015
Greg Waite, CEO of InventionShare, announced today that 5by5 Wireless™ is now open to discussions with partners to discuss providing internet services world-wide. The company, located in Vancouver and represented by InventionShare globally, says it has the most cost effective solution for providing world-wide rural and remote internet to internet service providers globally.
Mr. Waite believes that 5by5 Wireless provides a world-wide solution to providing internet services to the 68% of the world currently not serviced by internet.
"We know large companies such as Google and Facebook are interested in a world-wide solution to provide internet to larger audiences across the globe and we believe the 5by5 Wireless is that solution," said Mr. Waite. "CEOs of the world's largest internet companies have saturated metro markets in most developed countries – what's next is a multi-billion user market that still does not have internet and many more that do not have adequate or affordable internet."
The new 5by5 Wireless system can furnish five times greater wireless internet coverage by area, effectively providing economical internet and wireless connectivity to un-serviced and rural and remote areas. Developed by a team of experienced technology entrepreneurs with many years' experience in wireless communications, the full duplex wireless communications system uses one 360 antenna, is a 100% hardware solution and can offer greater data throughput providing wireless coverage up to 25 miles (32 km) for a total circular coverage area of 1,250 square miles or 3,200 square km from a low cost base station.
This world-wide breakthrough allows a wireless service provider to offer telephone, internet and broadcast services in any area but can focus on rural and remote areas that, up to now and using current systems, have been economically unfeasible. 5by5 Wireless uses the UHF 470-860 MHz frequency spectrum. Using just the 48 MHz of downstream bandwidth will provide data operating speed of 218 Mbps for downloading, and 24 MHz of upstream bandwidth will provide 32 Mbps for uploading – this offers service to unlimited users for television, thousands of users for phone service, and thousands of internet users from one small base station.
The main competitive advantage of a 5by5 Wireless solution revolves around the low cost of setting up the infrastructure in a remote or rural area since the solution is capable of achieving a full duplex broadband system with one omni-directional antenna; it can use existing towers, standard routers and existing technology as it is built on a scalable hardware circuit. Installations are inexpensive and users can receive internet within 25 miles of a base station by using a simple, low cost antenna.
Mr. Waite said his North American team will be contacting various companies in the weeks ahead and is open for licensing and distribution discussions with regional and global telecommunications companies, tower providers, cable and internet service providers.
About InventionShare
InventionShare provides inventors with funding, talent, expert processes to accelerate innovation, patent creation and monetization. Respecting that each of our inventors is the architect and the mastermind behind the invention, we work with our inventors in a professional manner as partners helping them take their inventions to market.
About 5by5 Wireless
5by5 Wireless™ is a patent pending family of inventions that provides a unique solution in delivering internet services to the entire world. Technically, it provides full duplex over wireless and high signal strength with very low noise. It is a low cost hardware solution that delivers on the promise of extended range wireless on UHF and on all spectrums and it delivers full duplex to rural, remote, metro, office, smart city, industrial and home applications.
For more information contact Kensel Tracy, Vice President Invention Catalyst
Ktracy(at)inventionshare(dot)com (613) 225-7236 ext. 116