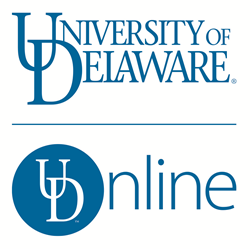 'We are looking forward to the implementation of our online MPA program which will make it available to a much wider array of students.' Leland Ware, Professor and Interim Director for the School of Public Policy & Administration
Newark, DE (PRWEB) September 15, 2015
The University of Delaware's School of Public Policy & Administration is broadening access to its Master of Public Administration (MPA) with the launch of an online version of the program beginning with the Spring 2016 term. The online MPA will prepare students to manage and lead public service and nonprofit organizations, providing the same high-quality academics that UD students on campus enjoy.
Founded on the Delaware Model of integrating theory and practice into applicable skills, this program builds public service acumen and teaches how to contribute solutions to today's leading public challenges.
The flexible online format enables active public service professionals to add to their current skill sets with a leading research university while maintaining a busy career schedule.
"Our Master of Public Administration program has for many years equipped talented graduate students with specific competencies for leadership and management, including the knowledge, skills and values essential to accountable and effective practice," says Leland Ware, Professor and Interim Director for the School of Public Policy & Administration. "We are looking forward to the implementation of our online MPA program which will make it available to a much wider array of students."
UD's interdisciplinary faculty of experienced practitioners call on students to examine real-life case studies to strengthen their foundation in public service. This proven academic approach has helped the university earn a ranking as 37th "Best Public Affairs School" in the nation from U.S. News and World Report.
This 36-credit program can be completed in 30 months, qualifying graduates to manage an organization, motivate employees and positively impact the community and nonprofit sectors.
Students interested in obtaining more information about this program can visit http://landing.online.udel.edu/MPA or call (844) 237-1338.
About the University of Delaware
The University of Delaware traces its roots to 1743 and stands today as one of the nation's leading research institutions. UD is ranked 75th in U.S. News and World Report's "Best Colleges" national report, and is designated as the 29th best public university in Forbes' "America's Top Colleges Ranking 2015". A state-assisted land-grant, sea-grant and space-grant university, UD is actively engaged in the critical needs of the state, the nation and the global community as a whole. With top-ranked degree programs and committed faculty, UD works to ensure graduates are confident in the skills they have gained and prepared to make a difference in their careers and in society.
# # #