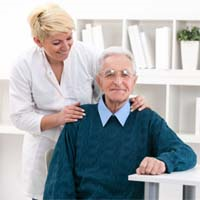 Trimodality therapy was significantly associated with prolonged survival...
Raleigh, NC (PRWEB) September 11, 2015
A new study from the University of Washington finds that mesothelioma patients who undergo three types of treatment including radiation tend to survive longer than other mesothelioma patients. Surviving Mesothelioma has just posted news of this important new study. Click here to read it now.
The study included 78 eligible mesothelioma patients and found that the trimodality treatment group had a median survival more than six months longer than the non-trimodal patient group, regardless of factors like age or smoking.
"Trimodality therapy was significantly associated with prolonged survival in patients with malignant pleural mesothelioma, even when adjusting for baseline patient factors," reports researcher Matthew Kapeles of the University of Washington Medical Center.
The study also found that most patients chosen for the trimodal approach had early stage mesothelioma of the epithelioid variety.
"There is mounting evidence that the complexities of malignant mesothelioma warrant a multimodality approach," says Alex Strauss, Managing Editor of Surviving Mesothelioma. "For the best odds of survival, patients would be best served by finding a center experienced with this approach to mesothelioma treatment."
More information about the new study's findings can be found in the article Support for Three-Prolonged Mesothelioma Treatment Approach, now available on the Surviving Mesothelioma website.
Kapeles, M, et al, "Trimodality Treatment of Malignant Pleural Mesothelioma: An Institutional Review", August 27, 2015, American Journal of Clinical Oncology, Epub ahead of print, http://www.ncbi.nlm.nih.gov/pubmed/26353120
For nearly ten years, Surviving Mesothelioma has brought readers the most important and ground-breaking news on the causes, diagnosis and treatment of mesothelioma. All Surviving Mesothelioma news is gathered and reported directly from the peer-reviewed medical literature. Written for patients and their loved ones, Surviving Mesothelioma news helps families make more informed decisions.