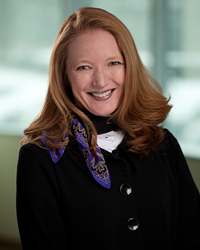 Claire and her team have enabled MWH to deliver better solutions to our clients.
Broomfield, Colo. (PRWEB) September 14, 2015
MWH Global, the premier solutions provider focused on water and natural resources, announced today that the company has received a second consecutive Award of Excellence from iCMG, a leading full service Enterprise & IT Architecture firm. This year's award was given for the company's Next Generation Network.
iCMG recognizes that the MWH wide area network design effectively translates the company's strategy to an enhanced service model. MWH was chosen from 170 competing companies, with the award selection based on the company's ability to meet business goals and stakeholder expectations, leadership in decision making and contribution to the growth of the architecture discipline. Andy Kimura, global director of technical innovation, accepted the award on behalf of MWH.
Claire Rutkowski, chief information officer of MWH Global, was also selected by iCMG as one of the Top 25 Global Business CIOs for 2015, for the second consecutive year. This award, the first of its kind that evaluates a CIO based on his or her leadership, recognized Rutkowski for her leadership on projects and initiatives that have a high degree of business influence and measurable results using IT architecture.
"Claire's leadership and vision have brought our global IT team into focus as an integral part of our business," said Alan Krause, chairman and chief executive officer of MWH Global. "By guiding our company in moving information faster and managing multiple activities with greater efficiency, Claire and her team have enabled MWH to deliver better solutions to our clients. Our employees benefit too with improved work practices that speed decision making and help us capitalize on our company's strengths."
About MWH Global
MWH Global is dedicated to Building a Better World. As specialists in water and natural resources, MWH employees use innovative ideas and technology to help solve complex infrastructure and environmental challenges. This work is built on a nearly 200-year history during which MWH has delivered services from initial planning and design through construction, start-up and operations. Today, MWH employs approximately 7,000 experts including engineers, consultants and construction professionals in 35 countries on six continents. Each of these experts is committed to serving global communities through sustainable development and project delivery. MWH is a private, employee-owned company headquartered in Broomfield, Colorado. For more information, visit http://www.mwhglobal.com or connect via Twitter, Facebook and LinkedIn.