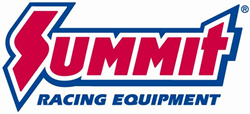 Tallmadge, OH (PRWEB) September 17, 2015
Any vehicle that spends time off-road or hauling cargo needs a cooling system that can keep up with the extra engine heat generated by those duties. Flex-a-lite Aluminum Radiator and Fan Combos offer up to a 40% increase in cooling efficiency over the stock setup.
How is Flex-a-lite able to achieve such efficiency? It starts with an aluminum radiator with specially designed fins and heats sinks to dissipate more heat. Fan shrouds tailor-made for each application. completely cover the assembly, allowing the fan(s) to draw the maximum amount of air through the radiator.
Flex-a-lite includes a single, dual, or triple electric fan setup that can be arranged in a pusher or puller configuration. In addition to universal-fit models, Flex-a-lite makes radiator and fan combos for several vehicle-specific applications, including these:

1987-2013 Jeep Wrangler
1987-2001 Jeep Cherokee
1999-2013 Chevy Silverado
2004-07 Ford F-250/350 Super Duty
Summit Racing Equipment
http://www.SummitRacing.com
1-800-230-303