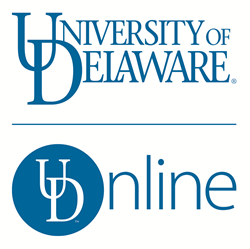 'The field of cybersecurity is experiencing rapid changes in terms of threat, technology and compliance, and there is a growing demand for highly skilled cybersecurity professionals,' said Kenneth Barner, Department of Electrical and Computer Engineering
Newark, DE (PRWEB) September 15, 2015
The University of Delaware continues to make its mark in cybersecurity with the introduction of an online Master of Science in Cybersecurity graduate degree program for the Spring 2016 term. To help meet the need for specialists in this field across many of the nation's most prominent industries, the online M.S. in Cybersecurity presents an opportunity for working professionals to advance critical skills in computer and network security with greater flexibility and consideration to professional obligations.
The 30-credit program can be completed in 24 months and is developed for students with backgrounds in engineering, computer science, information systems and related fields. Working with a faculty of experts from diverse backgrounds, students can expect to advance their skills and education base in both the fundamentals and current practices of the engineering and design of secure software and systems.
This immersive program uses hands-on practice and real-life scenarios to reinforce engineering concepts and take the graduate beyond traditional IT roles. It prepares graduates to design and implement sophisticated solutions that can protect against cyber attacks now and in the future.
"The field of cybersecurity is experiencing rapid changes in terms of threat, technology and compliance, and there is a growing demand for highly skilled cybersecurity professionals," said Kenneth Barner, professor and chair of UD's Department of Electrical and Computer Engineering. "Our online master's program is designed to help working professionals keep one step ahead of these changes."
As one of fewer than three percent of U.S. institutions with a Carnegie classification of very high research activity, UD has always maintained its place as a top research university. This extends to its UD Cybersecurity Initiative, a center for the advancement of cybersecurity, including research, education, workforce development and partnership with government, business and academic communities.
Students interested in obtaining more information about this program can visit http://landing.online.udel.edu/MSCyber or call (844) 237-1338.
About the University of Delaware
The University of Delaware traces its roots to 1743 and stands today as one of the nation's leading research institutions. UD is ranked 54th in U.S. News and World Report's "Best Engineering Schools", 75th in their "Best Colleges" national report, and is designated as the 29th best public university in Forbes' "America's Top Colleges Ranking 2015". A state-assisted land-grant, sea-grant and space-grant university, UD is actively engaged in the critical needs of the state, the nation and the global community as a whole. With top-ranked degree programs and committed faculty, UD works to ensure graduates are confident in the skills they have gained and prepared to make a difference in their careers and in society.
# # #