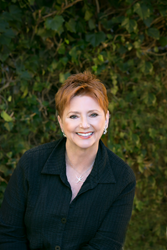 Carmel, California (PRWEB) September 14, 2015
Judie Profeta, a licensed real estate agent in the Carmel, California, market, has joined the prestigious Haute Living Real Estate Network.
The Haute Living Real Estate Network (HLRN) of Hauteresidence.com is proud to recognize Judie Profeta as a prominent real estate professional and the network's newest partner. HLRN unites a distinguished collective of leading real estate agents and brokers, highlighting the most extravagant properties in leading markets around the globe for affluent buyers, sellers, and real estate enthusiasts.
About Judie Profeta:
Judie Profeta owns and operates a small boutique real estate office with about 60 agents who specialize in the Monterey Peninsula. Her firm is affiliated with the highly successful Alain Pinel Realtors in Silicon Valley, which is rated number five in the United States. Judie founded the office in 1993 and has not looked back. She, as well as her company, specializes in beautiful properties that are perfect for either a first or a second home. Frequently those second homes get resold as the buyers decide this is where they want to reside permanently. Judie's clients continue to stay connected to her for years and refer their friends because of her knowledge of the area and the inventory and the special care she takes in making sure she finds just the right house for each client. Real estate is more than just a business for Judie. Her entire life is wrapped around the community and all of the people there.
"I have lived here for over 23 years, and every day I wake up, I am thankful that I found my way here–it truly is a slice of heaven," she says.
Judie is extremely involved in her community and truly believes in giving back. She has served and still serves on numerous boards, including the Kinship Center, Monterey Youth Museum, Carmel International Film Festival, and others. She has been an active member in the Carmel Rotary for about 12 years. Judie feels she is fortunate that all of her family resides either in Carmel or very close. She has managed to integrate an active business, with an active family, in an active community. She has three children and nine grandchildren, with whom she loves to share the beautiful Monterey Peninsula, and she makes sure they realize just how fortunate they are to live here.
To learn more, visit Judie Profeta's Haute Residence profile: http://www.hauteresidence.com/member/judie-profeta
About Haute Living Real Estate Network (HLRN):
Haute Living Real Estate Network (HLRN) of Hauteresidence.com offers readers the most prominent directory of experienced realtors, brokers and luxury listings, and HLRN has grown to be the number one source for real estate news, residential developments, celebrity real estate news and more. Seeking an experienced interior designer? Hauteresidence.com is also home to Haute Design Network (HDN), a collective of celebrated interior designers that will help you decorate your new home or stage an active listing.
Access all of this information and more by visiting: http://www.hauteresidence.com