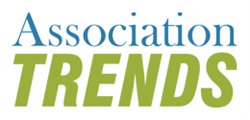 Troy, MI (PRWEB) September 21, 2015
Technology decisions are among the most difficult faced by nonprofit and association CFOs and CEOs. Billhighway is proud to be a sponsor at the TRENDS Finance LIVE event, hosted by Association TRENDS, that aims at educating leaders of these types of organizations on the importance and technicalities of choosing and implementing technology. TRENDS Finance LIVE brings together approximately 65 of the D.C. area's nonprofit leaders to network and discuss financial technology usage and trends.
In addition to sponsoring the event, Billhighway will be an on-site resource to discuss financial technology trends, as well as providing best practice tips on how to facilitate impact and efficiency within organizations using back-office systems automation and integration.
This year attendees can expect to:

Hear expert tips and insights from Tom Lehman, president of Lehman Associates, LLC
Dive into trends in nonprofit technology developments: what is available and what is actually being used
Be educated on the legal landscape and issues associated with new technology initiatives and how to mitigate their risk
The event will take place at The University Club on Friday, September 25th in Washington, D.C. TRENDS Finance LIVE is one event of an educational series hosted by Association TRENDS, a leading publication in the association space whose focus is "keeping senior association executives informed with essential news, developments and insights that ensure they stay up-to-date, avoid problems and take advantage of opportunities in the association world."
About Billhighway (http://www.billhighway.co)
Billhighway, headquartered in Troy, Michigan, develops cloud-based automation software that makes nonprofit financial management easier. Since 1999, we've helped our clients free up internal resources and focus more time on mission by increasing revenue, cash flow and the bottom line. Through a robust, rules-based engine that integrates payment processing, banking and accounting with existing systems, Billhighway provides a transparent, holistic view of your organization's finances so you can work smarter, not harder. Billhighway is recognized for award-winning customer service and industry-leading data security.