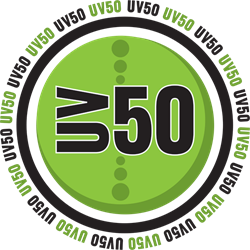 Orem, UT (PRWEB) September 11, 2015
Wednesday, the Utah Valley BusinessQ unveiled its 2015 UV50: 30 Fastest-Growing Companies in Utah Valley, including NorthStar Alarm at number 26. This was the company's first appearance on the list. Companies are ranked on percentage growth in the past three years. Along with the ranking were notable facts about the company.
NorthStar received its name partly because it sounded like a company that prospective customers had already heard of. Even in 2002 when the company started selling security systems in Ohio, it would be common to have customers say, 'Yeah, I've heard of NorthStar before.'
The entire list of the UV50 Fastest-Growing Companies can be viewed here.
About NorthStar Alarm
NorthStar is one of the fastest growing home security and automation companies in North America. For more than a decade, NorthStar has been providing families with peace of mind, while staying true to the core values of integrity, accountability, and service. NorthStar is now serving over 50,000 customers nationwide, and has the equipment, relationships, and reputation that you can count on. Visit northstarhome.com for more information.