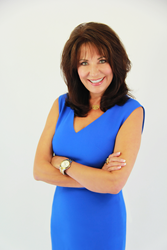 True success is creating a defining difference in our own lives by developing a clear vision by which all choices are made, thus creating abundance in all areas of our life.
Manhattan Beach, CA (PRWEB) September 22, 2015
Cindy Ertman has recently been named one of "Top 100 Most Influential Mortgage Executives in America" by Mortgage Executive Magazine, for the third year in a row and just reached Amazon Best-Selling Author status as a co-author of Soul of Success V2, with her mentor and friend, Jack Canfield, America's #1 Success Coach.
"I am grateful and humbled by both these awards, as they are in alignment with my mission to support the growth and empowerment of others with my new coaching and training company, The Defining Difference," said Ertman
A dynamic speaker, best-selling author, coach, TV host, and success strategist, Ertman helps her clients get more out of life by making powerful, intentional choices to propel their income and achieve their peak performance, nurture their health and wellness, build connected relationships and reduce stress by removing the blocks that limit their full potential.
While most mortgage professionals are struggling to make ends meet since the real estate bubble burst in 2007, Cindy Ertman has spent more than a decade as one of the top 100 Mortgage Originators in the country. Now, through her coaching & training company, The Defining Difference, she's revealing the systems and tactics she used to reach her 7-figure financial goal, raise 3 children and help grow one of the top mortgage banks in the country.
Her coaching and training programs help high achievers make outcome driven choices to drive results and Ertman has a track record of helping people expand their vision of what's possible by teaching her personal success approach called The Defining Difference®.
Ertman said, "We all have the ability to rewrite our own story and to create our life by design; we just need a road map to follow, along with the courage and support to make the change. As we all know, change is hard and many people resist it. In fact, many people resist it with such fierce intent that they spend much of their lives living in regret for what "could" be. But to have an impact in the world and to achieve true fulfillment in our lives, change is required We need to consciously shake up our lives and take deliberate risk for the sake of our own growth and expansion.
The Defining Difference® turns the tables on conventional beliefs about success. Traditionally, success is achieved by reaching financial prosperity by climbing the rungs of the corporate ladder or by being a serial entrepreneur without the support systems to sustain work/life balance. These traditional "herd mentality" strategies often lead to lives filled with overwhelm and lack of fulfillment.
"True success," Ertman stated, "is creating a defining difference in our own lives by developing a clear vision, by which all choices are made, thus creating abundance in all areas of our life."
Cindy's "Total Success Blueprint" maps out a personal plan to balance all seven key areas of life with accountability to keep on track. "While I believe that everyone can make change to positively influence their life, most people cannot see the possibilities for themselves, by themselves. They need support and coaching to realize their greatest potential," Ertman added.
In early 2015, Cindy joined 3 other amazing hosts for the conscious-edge, thought leading talk show called Wake Up! The show is focused on supporting and empowering women to lean into a bigger conversation in order to wake up their minds, wake up their bodies, and wake up their souls.
She is a founding and active member of the Association of Transformational Leaders (ATL), which is a forum for individuals of significant influence in artistic, academic, social, political, corporate, and humanitarian endeavors, devoted to doing transformational work in their respective fields.
Cindy graduated from University of the Pacific in Northern California, but is a native of Southern California. Cindy's #1 priority is her three children and she also enjoys spending time with family and close friends and enjoys the beach in her local community.
To learn more about Cindy's Coaching, Training or Speaker Services, click here. To contact, Cindy, email Cindy(at)TheDefiningDifference.com or visit http://www.TheDefiningDifference.com.
The "100 Most Influential Mortgage Executives of 2015" issue of Mortgage Executive Magazine was published in July, 2015.