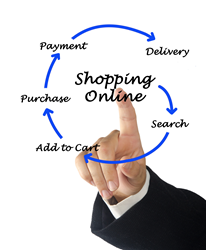 As a growing segment of today's consumers are driven by social media referrals and are conducting more business online, First Chicago Insurance Company is expanding their online services to meet the demand
Bedford Park, Illinois (PRWEB) September 11, 2015
"One of the reasons First Chicago Insurance Company continues to be a thriving insurance provider is because we are committed to listening and responding to market trends, " began Mike Rosenstein, President, First Chicago Insurance Company. "As a growing segment of today's consumers are driven by social media referrals and are conducting more business online, First Chicago Insurance Company (FCIC) is expanding their online services to meet the demand. Having an online presence with Compare.com will provide FCIC with the opportunity to reach this emerging market."
Indiana is the second state in which FCIC has partnered with Compare.com to offer the online direct to consumer auto insurance product. In June of this year, FCIC launched its Illinois auto insurance online products through Compare.com and has seen great success. FCIC was started in 1920 by ice manufacturing companies from Chicago, Illinois. Through the years FCIC has evolved into a property and casualty insurer, which writes not only commercial auto and general liability products, but also offers personal auto insurance to consumers through a network of independent agencies. Now through the Compare.com relationship, FCIC has begun to provide consumers with an online option. "We are excited to provide the Indiana consumers with the ability to either shop for auto insurance coverage on their own or utilize our network of loyal independent insurance producers who are more than qualified to service and address the customer's needs," said FCIC Chief Operations Officer Michael Kaper.
For those individuals who prefer to shop solely online for insurance, FCIC is also expanding their website to include FAQ's to help consumers better address many of their questions independently. The added online information, combined with the ability to obtain rates through Compare.com, will empower potential FCIC customers to become informed consumers.
Kaper concluded, "We need to balance both consumer options to ensure that each customer is getting what they prefer. Whether it is the convenience of shopping online or the ability to speak to a professional insurance agency."
ABOUT FIRST CHICAGO INSURANCE COMPANY
First Chicago Insurance Company and affiliates, First Chicago Insurance Services and United Security Health and Casualty Insurance Co. are members of J & P Holdings Inc. These companies, which trace their roots back to 1920, provide auto insurance, both personal & commercial auto, supplemental health, accident, cancer, disability and other niche insurance products. Company questions can be directed to Sandra Horn at (708)475-6104, and consumers can call the company directly at 1-844-232-1200 or visit http://www.firstchicagoinsurance.com.
ABOUT COMPARE.COM
Compare.com is a limited liability corporation headquartered in Richmond, VA, majority owned by the Admiral Group, LLC, the UK's second largest auto insurer and a member of the FTSE 100. Currently offering car insurance comparison services for US consumers in 48 states, compare.com allows consumers to fill out a single form and get multiple quotes from trusted auto insurers. Through simple side-by-side comparison, compare.com makes finding the best available rates on car insurance easy: http://www.compare.com.