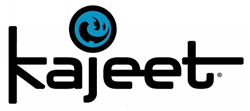 We estimate that students spend the equivalent of 520 million school days per year on school buses. Outfitting buses with educational Wi-Fi can make a huge positive difference for many students.
McLEAN, Virginia (PRWEB) September 14, 2015
Kajeet, the industry leader for safe mobile student Internet connectivity, announced its latest Education Broadband™ solution designed to help districts extend the school day with Wi-Fi-enabled school buses. Students can now safely study, learn, communicate with teachers and collaborate on class assignments to and from school and extra-curricular excursions. Using the same CIPA-compliant proprietary filtering as the Kajeet SmartSpot® device, the company now provides the complete solution for districts including the hardware, data, filtering and installation with its new Kajeet SmartBus™ solution.
As students around the country go back to school, millions of tablets, iPads and laptops will be provided to students for educational use. Roughly 7 in 10 teachers assign homework requiring broadband access at home, and one-third of those students lack home Internet access, according to the Federal Communications Commission (FCC).
"Many students endure a commute of up to 90 minutes one way, and those hours add up over the year. We estimate that students spend the equivalent of 520 million school days per year on school buses. Outfitting buses with educational Wi-Fi can make a huge positive difference for many students, and it is an affordable solution for administrators looking to connect many students at one time," said Kajeet CEO and Founder Daniel Neal. "Educational Wi-Fi enabled buses extend the classroom—whether it's for research or connecting with a teacher—each student will have ways to connect with their instructional content."
Each year 26 million students ride the school bus, according to the American School Bus Council. Even students with a 20-minute commute can spend hundreds of hours on the school bus over the school year. In addition to daily commutes, educational Wi-Fi on buses provides an opportunity for student athletes traveling to away games or students on field trips to take advantage of travel time and extend learning beyond the classroom.
Miami-Dade County Public Schools, the fourth largest school district, is one of only a few around the country leading the charge with its "Wi-Fi-on-the-Go" program to provide students the opportunity for mobile learning on the school buses.
"Advanced technology has made Internet connectivity in the classroom fundamental to teaching and learning," said Miami Dade County Superintendent of Schools Alberto M. Carvalho. "But connectivity in non-traditional spaces is becoming increasingly relevant. Our students will benefit from Wi-Fi on the Go, transforming school buses into vehicles for learning and expanding opportunities to learn before and beyond the bell."
With Kajeet SmartBus, districts can purchase data in bulk from their choice of the two leading 4G LTE wireless broadband networks in the nation. The data pool is placed in the account and available for use across all buses. Data does not expire and rolls forward each month. Additional data can be added to the account at any time. Included with the plan is the Cradlepoint® IBR1100 cellular router, antenna, as well as the CIPA-compliant filtering, time-of-day controls, URL allow/deny controls, and access to reports and analytics.
"We offer the total solution to help take the stress away from the administrators and transportation directors. We understand the importance for everything to run seamlessly to benefit students and teachers, as well as make it safe for the bus drivers," said Zack Kowalski, director of operations for Kajeet. "The key difference is that our filters and reports, provided to the districts, allow for visibility into how exactly the students are using the Wi-Fi on the bus."
Currently partnering with more than 100 districts in 27 states, plus the District of Columbia, Kajeet is keeping students connected on multiple national 4G LTE wireless broadband networks to ensure that students have a level playing field for academic success, improved test scores, and college and career readiness.
About Kajeet®
Kajeet, the only wireless service provider dedicated solely to providing safe, mobile connectivity for students, is bridging the digital divide in school districts across the country. Kajeet provides an affordable mobile broadband solution that connects economically disadvantaged students to the resources they need to complete required assignments and projects outside of school. The Kajeet SmartSpot® solution, a portable Wi-Fi hotspot combined with the innovative Sentinel® cloud portal, enables administrators and teachers to provide CIPA-compliant, customizable filtered Internet access that keeps students focused on school work and provides off-campus Internet connectivity without worry of data abuse. Kajeet products and services, which operates on both the Sprint and Verizon network, are protected by the following issued U.S. patents 8,929,857; 8,918,080; 8,774,755; 8,774,754; 8,755,768; 8,731,517; 8,725,109; 8,712,371; 8,706,079; 8,667,559; 8,644,796; 8,639,216; 8,634,803; 8,634,802; 8,634,801; 8,630,612; 8,611,885; 8,600,348; 8,594,619; 8,588,735; 8,285,249; 8,078,140; 7,945,238; 7,899,438; 7,881,697. Other patents are pending. For more information, please visit us at kajeet.net.
###