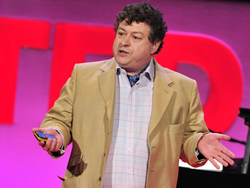 Businesses leaders can and should tackle financial distress in the workplace.
London (PRWEB UK) 14 September 2015
With the UK workforce reeling from predatory lending, UK businesses and innovators have been forced to step in to solve financial distress in the workplace.
Increased regulation for short term lenders has reduced pay day loan volume but done little to tackle the root causes of financial distress.
Leading employers are gathering at the 1st UK financial wellbeing summit, Finwell, to step up to the challenge of helping their workforce's financial health.
The inaugural event will be focused on the negative impacts of financial distress in the workplace and the role employers have to play in helping people be better with their finances.
Award winning speakers such as TED's Rory Sutherland and Pete Trainor, as well as Nick Watkins of the Money Advice Service will be discussing topics such as:

What can behavioural science teach us about personal finance?
How organisations can foster financial wellbeing and improve employee engagement.
Join industry leaders on 5th October 2015 by registering for one of the few remaining places at http://www.finwell.org.