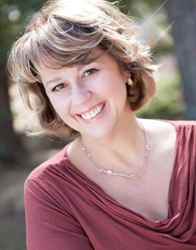 (PRWEB) September 14, 2015
Pam Perkins, a licensed real estate agent in the Dartmouth Lake Sunapee Region/Squam Lake/Lake Winnipesaukee/Hanover/New London, New Hampshire, market, has joined the prestigious Haute Living Real Estate Network.
The Haute Living Real Estate Network (HLRN) of Hauteresidence.com is proud to recognize Pam Perkins as a prominent and award-winning real estate professional and the network's newest partner. HLRN unites a distinguished collective of leading real estate agents and brokers, highlighting the most extravagant properties in leading markets around the globe for affluent buyers, sellers and real estate enthusiasts.
About Pam Perkins:
Pam Perkins has been actively serving the real estate needs of clients and customers in the greater Dartmouth-Lake Sunapee region of New Hampshire for the past 30 years. Representing the third generation of her family to own and operate Four Seasons Sotheby's International Realty, Pam proudly follows in her grandfather Seth Lamson's footsteps most days. Offering a deep knowledge of the region and an encyclopedic memory for sales and statistics, Pam has been able to infuse buyers with confidence to make purchasing decisions in the most challenging real estate market of late. Pam lives on Lake Sunapee and focuses her career on listing and selling waterfront homes, luxury residences, and large land parcels. Pam has been the top producing broker in the combined Merrimack and Sullivan Counties for the past 10 years. From 2009 to 2014, Pam has been one of the top 10 dollar volume producers in New Hampshire. In 2012, Pam raised the bar and became the number one top dollar volume sales producer in the entire state. An affiliation with Sotheby's International Realty was a natural extension of service for Pam and her firm. Offering extensive and detailed knowledge as well as an un-paralleled marketing reach, Pam is able to quickly ascertain a clients needs, address them, and help them make informed decisions. Pam looks forward to sharing the beauty of New Hampshire with you.
To learn more, visit Pam Perkins' Haute Residence profile: http://www.hauteresidence.com/member/pamela-pam-perkins
About Haute Living Real Estate Network (HLRN):
Haute Living Real Estate Network (HLRN) of Hauteresidence.com offers readers the most prominent directory of experienced realtors, brokers and luxury listings, and HLRN has grown to be the number one source for real estate news, residential developments, celebrity real estate news and more. Seeking an experienced interior designer? Hauteresidence.com is also home to Haute Design Network (HDN), a collective of celebrated interior designers that will help you decorate your new home or stage an active listing.
Access all of this information and more by visiting: http://www.hauteresidence.com