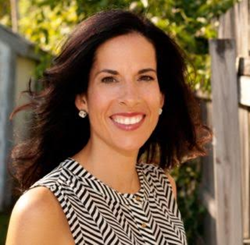 Anxiety, like our 'frenemies', can propel us into action or leave us perpetually worried.
Boston, MA (PRWEB) September 15, 2015
Dr. Kristen Lee Costa, Ed.D., LICSW, known as "Dr. Kris" and recognized as "America's Stress and Burnout Doc," has announced her new book, RESET – Make the Most of Your Stress: Your 24-7 Plan for Well-Being, is the winner of the Next Generation Indie Book Awards Motivational Book of 2015. It was also the finalist in the Health and Wellness and Self-Help categories.
In RESET, Dr. Kris contends that most people look at anxiety and stress as enemies – negative feelings that must be overcome. Consequently, redeeming aspects that help people grow are overlooked. Anxiety can serve as a motivating force that prevents becoming disengaged and instead propels action.
Anxiety can also reflect personal values. Worrying is often triggered by concerns and issues related to work and relationships. In today's challenging job market, being anxious often demonstrates being in the mix, taking risks, and over-stimulation due to the drive to deliver and bring impact, Dr. Kris asserts.
"Whether you know it or not, you're already responding to stress – either constructively or destructively. We often mistake anxiety as a moral failing or sign of weakness, when in reality it's actually much more likely a sign of courage and conscientiousness. Too often we see stress and anxiety as destructive, but new research demonstrates that it is more of a friend than we might suspect. Stress can actually prime the brain for improved performance and focus."
Dr. Kris is an award-winning behavioral sciences professor, clinician and author from Boston, Massachusetts. As the Lead Faculty for Behavioral Sciences at Northeastern University, her research and teaching interests include individual and organizational well-being and resilience. She operates a clinical and consulting practice devoted to preventing and treating burnout. She is a regular contributor for the Huffington Post and Psychology Today. Dr. Kris's work has been featured on NPR and CBS radio. Her signature ability to engage with a diverse range of audiences has led her to be invited to speak nationally and internationally to students, educators, health and mental health professionals, business leaders and general audiences. She is frequently interviewed on topics related to stress, anxiety and burnout both at work and at home.
Dr. Kris suggests people can learn to make friends with anxiety's helpful aspects, and how to manage its antagonistic side. To cultivate a healthier love-hate relationship with anxiety, one needs to closely examine its opposing, distinctive characteristics. She refers to anxiety as a 'frenemy,' much like someone who is both a friend and enemy who brings out one's best and worst. Frenemies may fuel the competitive spirit and drive the urge to improve – or they can sabotage and amplify personal insecurities.
While frenemies are typically seen as enemies pretending to be friends, Dr. Kris suggests people reframe that thought and look at anxiety as a friend mistakenly disguised as an enemy. "We can't be casual about our relationship with anxiety. We have to take its destructive tendencies seriously, without dismissing its redeeming qualities. Anxiety, like our frenemies, can propel us into action or leave us perpetually worried. Befriending the positive side can facilitate positive change while the enemy side of anxiety can erode your sense of confidence and well-being. So, what actions can you take to set boundaries and shield yourself from taking the bait of the unhelpful advice … and what actions will move you ahead in the most constructive manner, given the nature of today's breakneck world?"
About RESET: Make the Most of Your Stress
Named Motivational Book of 2015, RESET – Make the Most of Your Stress: Your 24-7 Plan for Well-Being by Kristen Lee Costa, Ed.D., LICSW, offers a fresh perspective backed up by years of research and clinical practice. Its components help readers get their bearings and recalibrate using five principles: Realize. Energize. Soothe. End Unproductive Thinking. Talk it Out. Reset has been called "A rational, clearly outlined debut guide to recognizing and tolerating the stress of everyday life," and "a well-written, sensible self-help guide" by Kirkus Reviews. The book is available in print and digital formats at Amazon and other book outlets. To learn more, visit http://www.ResetYourStress.com.