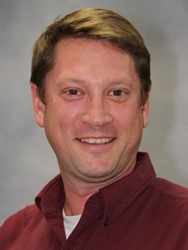 We are fortunate to have both these professionals supporting our mission to be a preferred supplier to our customers by being responsive in meeting their needs."
Garner, Iowa (PRWEB) September 14, 2015
Stellar Industries, Inc. is announcing the promotion of Steve Schnieders to Vice President Supply Chain and Operations. Schnieders will be the first vice president position at Stellar since David Zrostlik assumed the presidency in 2000. Additionally, Jim Fisk has been appointed as Director of Operations for both the Garner and Kanawha facilities. The director of operations position will report to Schnieders.
Schnieders has been a Stellar employee for almost 20 years. He has held the position of engineering manager, in addition to the operations manager. He has also been a member of the Stellar Industries Board for 11 years. His duties in this position will be to oversee the supply chain and the overall operations of Stellar Industries by developing strategies that will align with the goals of Stellar on its continued path of growth and success.
"Steve has been a valuable member of the Stellar Team for almost 20 years," says David Zrostlik, President of Stellar Industries. "He was a key leader in helping us navigate through some rough economic periods both as Engineering Manager and as Operations Manager and has been pivotal in helping us become the successful company we are today. In his newly appointed role as Vice President, Steve will be charged to align our Supply Chain and Operational strategies with our overall strategies for continued growth." Zrostlik concludes, "The addition of Jim Fisk to the Stellar team will free Steve from some of the more day to day issues of operations while leveraging Jim's extensive knowledge and experience in operations to improve our performance short term as well as to help fuel our longer term growth strategies. We are fortunate to have both these professionals supporting our mission to be a preferred supplier to our customers by being responsive in meeting their needs."
Fisk comes to this position with over 20 years of experience and success with Lean Manufacturing in various industries, including truck and trailer manufacturing and up-fitting. He has a proven ability to develop empowered employees in a team environment, increase productivity and plant throughput through the use of innovative manufacturing methodologies, and has been recognized as a magnetic leader whose presence on the production floor inspires and energizes a commitment to success.
"I am anxious to work with Jim on our Stellar team to continue building the increasingly productive, positive and successful company that exists today," says Schnieders. "Jim brings a drive for excellence and a high expectation of a proactive plant culture, and I'm anxious to see him align his manufacturing methods with our overall goals at Stellar to see our productivity and our overall market share increase in the coming years."
"My expertise is in efficiency," Fisk says. "I am very anxious and excited to start using my past experiences here to implement production improvements and adjustments to throughput that are necessary to keep up with increased market share and meet customer demands in a timely fashion, while maintaining the high expectation of quality the Stellar customer has always received."
# # #
Stellar Industries, Inc. was founded in 1990 in Garner, Iowa. It is an employee owned and operated manufacturer of hydraulic truck mounted equipment. Products include hooklift hoists, cable hoists, container carriers, telescopic cranes, articulating cranes, work truck accessories and the X-Tra-Lift pick-up loading device. Stellar also offers complete mechanic service truck and tire service truck packages. Stellar is a progressive company that focuses on its people, as they are the key to making the products and the company successful.