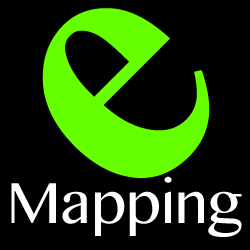 Fairfield, NJ (PRWEB) September 14, 2015
Vision-e recently released updates to eMapping, the geolocation application that maps business accounts and records using Google Geocoding. eMapping provides users the ability to map both standard and custom objects using Google Maps, plan sales visits with route optimization, and manage multiple sales territories.
Among eMapping's exciting new features are:
eCheckin, a feature that can be added onto eMapping that enables users to geo-tag and time stamp activities for audit purposes.
eMapping users can now map external, public data so users can map data that is outside of their Salesforce organization.
New version of eMapping available in Spanish, Chinese and Portuguese.
According to Jule Limoli, CEO of Vision-e, these new features highlight the expansive nature of the eMapping application. With the international growth of the application and the addition of features that take it beyond mapping data, Vision-e executives say the line of productivity apps are experiencing positive growth.
"The eMapping updates are another step forward in our innovation," said Limoli. "This application has grown more and more robust in the last few years and the updates are proactive advancements that are helping businesses of all sizes increase their sales and productivity."
To request a live demonstration of eMapping's newest features, visit http://www.visione.com/emapping.
eMapping Key Features
eMapping by Vision-e is the mapping application designed to increase activities and target opportunities faster. Powered by Google Maps, eMapping is a robust application, allowing users to geocode their Salesforce data. By mapping standard and custom objects, eMapping acts as a powerful trip and sales planner for daily sales visits.
About Vision-e
Vision-e is a Salesforce ISV partner and provider of sales solutions that help businesses of all sizes and budgets streamline their organization to become more productive, efficient and profitable. Founded by sales professionals who believe customers come first, no matter what, Vision-e provides one-of-a-kind business productivity applications and customized, enterprise services from certified Administrators.
For more information on Vision-e, go to http://www.Visione.com or call 1-888-611-2679. Vision-e is headquartered in Fairfield, NJ.
###