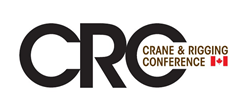 I would advise all crane and rigging companies to not be afraid to set rigorous hoisting standards and stick to them
(PRWEB) September 12, 2015
Ted Redmond, President and CEO of NCSG Crane & Heavy Haul Services, Acheson, Alberta, will open the 2015 Crane and Rigging Conference Canada event, announces show organizer Heartland Construction Division. CRC Canada takes place Nov. 9-10, 2015 in Edmonton, Alberta. It features two days of presentations, workshops, and panel discussions for safety and risk managers, crane and rigging supervisors, lift directors, fleet managers, project managers, production managers and crane owners working with cranes in construction and heavy industry.
Mr. Redmond has led NCSG Crane and Heavy Haul since 2010. Providing heavy lift crane services and heavy haul transportation services, NCSG has 27 branches, 1000 employees, 400 cranes and 450 specialized trailers operating throughout the North/South Energy Corridor from Western Canada through to the Gulf Coast. Mr. Redmond will draw on more than 30 years of operating, transactional and business advisory experience in the Crane, Transportation, Energy, and Utilities industries as he shares insights into NCSG's systems for "Building an Integrated Quality System for Enhancing Crane Safety."
Setting the tone for sessions to follow, Mr. Redmond will discuss how NCSG finds the right people and ensures they are competent; how it establishes hoisting standards and operational practices; and assesses risks, identifies non-conformances, and measures results with performance metrics. These and other topics will be addressed by others during the conference. In a pre-conference interview, Mr. Redmond offered his perspective on the current business climate for Canadian crane and rigging activities.
Q: What challenges are unique to the crane and rigging industry in Canada?
A: The crane industry in Canada is world class and we have built some of the largest industrial complexes in the world. The incredible growth of the industry has made it a challenge to staff these big projects and we have brought in operators and managers from around the world to provide the necessary expertise. The large increase in activity has meant that there are many more opportunities for incidents to occur and therefore we have had to increase job safety dramatically in order to prevent a corresponding increase in serious incidents.
Q: In your HSE Policy, one of your commitments to achieving zero incidents is to align with companies that share your commitment to health and safety. How do you assess that and what advice would you offer companies striving for similar goals?
A: At NCSG we love working for customers with high safety standards. It is much easier to work in an environment where the project owners and contractors all share a common approach to safety and operate off best practices. It is so much harder, and this happens more often on greenfield sites, where we have to push to have hazards identified and convince our partners to uphold standards. An example of this is when we are asked to use rigging that has not been certified or where the records of certification are not readily available.
I would advise all crane and rigging companies to not be afraid to set rigorous hoisting standards and stick to them. NCSG has 10 branches in the United States and I am on the Board of a large U.S. crane industry association and I often hear that companies are afraid to set performance standards because they are afraid that if they don't comply then they will be held more liable in the event of an accident than if they had no standards. I believe we should all take the high road, and strive to reduce accidents through good performance standards. I believe that fewer incidents reduces overall liability much more than avoiding setting high standards.
Q: The oil and gas industry is so intertwined with crane and rigging activities in Canada. How does the up and down of that market affect crane and rigging providers?
A: The Canadian oil and gas industry as gone from boom to bust numerous times in the last 40 years. I have spent the last 25 years working in the energy industry and this is the 5th cycle I have been through. All the participants in the upstream oil and gas business have learned to react quickly and take the necessary actions to make it through the down part of the cycle. As crane and rigging providers to the upstream we have to do this as well. Fortunately most crane and rigging companies serve numerous end markets. NCSG is no exception. Only about 50% of our revenues are affected by oil and gas prices. We have made a conscious effort to diversify into other heavy industrial and energy end markets. For example, we recently bought a large crane company in the Gulf Coast of the U.S. that services the petrochemical and refining industries. These industries are doing very well given the lower price of feed stocks and increased demand for gasoline due to lower prices.
Q: What's your outlook for construction in oil and gas markets since the drop in oil prices?
A: Overall construction activity in oil and gas markets is down significantly. Most new projects are on hold. Fortunately there are a few very large oil sands projects still going ahead that have visionary owners who realize that by the time their projects are up and running that oil prices will likely have recovered. Examples of this include Suncor Fort Hills, Exxon Kearl Lake Phase 2, and CNRL. Also due to the long time frame to go from breaking ground to achieving full production there are many smaller projects that are still going strong as the owners work to complete the projects. We expect that if the price of oil does not recover above $65 that as ongoing projects finish up that the construction outlook will get increasingly worse.
Register by Sept. 14 to receive $50 discount
Don't miss Ted Redmond's insightful keynote address and a dozen other sessions that will help you improve personnel qualifications, establish sound processes, and achieve more product job sites. Register at http://www.craneandriggingconference.com by Sept. 14 to receive a $50 discount.
About CRC Canada
CRC Canada is an independent crane, rigging, and hoist conference for safety and risk managers, crane and rigging supervisors, lift directors, fleet managers, project managers, production managers and crane owners working with cranes in construction and heavy industry. The conference is organized by Crane & Rigging Hot Line and Lift & Hoist International magazines. Learn more at http://www.craneandriggingconference.com.
Supporters include Industrial Training International, Event Partner; Liebherr-Canada Ltd., Associate Sponsor; Canadian Hoisting & Rigging Safety Council, Supporting Organization; and Crane & Hoist Canada, Media Partner.