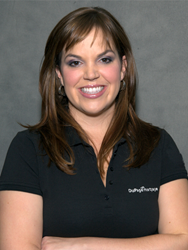 My clients are the reason I do what I do. It is so rewarding to know that I am making a positive impact on their lives.
Naperville, IL (PRWEB) September 11, 2015
"I really enjoy helping people, prioritizing their needs and playing a positive role in members achieving a major milestone. We're non-commissioned and inspired to work for you. Whether this is your first mortgage or fifth, our team is with you every step of the way – through the pre-approval process to even attending your closing. Our success as a team is due in large part through the amazing loyalty of our members and excellent Word of Mouth," says Nora Hickey.
Five Star Professional is pleased to announce Nora Hickey, DuPage Credit Union has been chosen as one of Chicago's Five Star Mortgage Professionals for 2015.
Five Star Professional partnered with Chicago magazine to recognize a select group of Chicago-area mortgage professionals who provide quality services to their clients. Less than 3% in the area were selected. Nora Hickey is featured, along with other award winners, in a special section of the October issue.
"It is a privilege to be named a 2015 Five Star Mortgage Professional. Thank you to my clients for taking the time to recommend me and favorably evaluate my service. My clients are the reason I do what I do. It is so rewarding to know that I am making a positive impact on their lives," says Nora Hickey of DuPage Credit Union.
The Five Star Mortgage Professional award program is conducted in more than 30 markets throughout North America. Mortgage professionals are measured using an objective, in-depth research methodology with significant focus on customer feedback and overall satisfaction.
"I appreciate that you put your trust in me and my team when financing your home with the Credit Union. We are inspired to give you a memorable home-buying experience whether you are financing with us for the first time or the fifth," says Nora.
"We aim to uncover the best mortgage professionals across the country. To ensure that we recognize those with the highest of standards, we go to the source – we gather client feedback and use a rigorous research methodology to evaluate candidates and determine qualified winners," says Josh Kimball, VP Marketing, Five Star Professional.
Nora Hickey's Five Star award profile can be viewed here.
About the research process:
Now entering its 13th year, Five Star Professional conducts in-depth, market-specific research in more than 45 markets across the United States and Canada to identify premium service professionals.
Five Star Professional contacts thousands of recent homebuyers, along with real estate agents, to identify award candidates and measure their client satisfaction levels. Phone, mail and online respondents rate their mortgage professional on criteria such as overall satisfaction and referability. Qualifying candidates are then evaluated on objective criteria such as experience, production levels and disciplinary and complaint history.
Professionals do not pay a fee to be considered or awarded. For more information, visit http://www.fivestarprofessional.com.