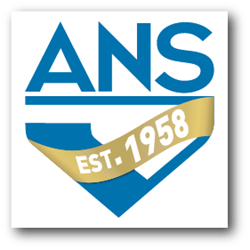 While injury to the cervical region can be catastrophic, most patients with cervical spine disorders can manage their symptoms without surgery
Morristown, NJ (PRWEB) September 14, 2015
ANS suggests getting an accurate diagnosis as quickly as possible so patients can begin the right treatment as soon as possible. Consider these tips when researching next steps in managing back pain:
-A board certified, fellowship-trained neurosurgeon is the most qualified to provide an accurate diagnosis because he/she is specifically trained to treat the intricacies of the spine and surrounding nerves.
-The cervical spine controls the head and everything below the neck including the arms, legs, bowels and bladder.
-The most common chronic problems affecting the cervical spine are disc herniation and spondylosis. In both conditions, the discs that normally cushion the bones and joints of the spine become damaged and displaced. They press on surrounding nerves or the spinal cord, causing pain, numbness and weakness.
-While injury to the cervical region can be catastrophic, most patients with cervical spine disorders can manage their symptoms without surgery.
-When surgery is needed, the two most common types are decompression and fusion. Decompression surgery removes the disc, ligament or bone that's pressing on the nerve or spinal cord. Fusion surgery stops the movement between two bones.
-Most patients can return to work a few weeks after surgery.
-In the past decade, spine surgery has become much safer and less invasive thanks to advances in minimally invasive techniques, spinal instrumentation, artificial discs and the materials that promote spine fusion.
-Minimally invasive surgery can be performed on an outpatient basis with rapid return to daily function.
-ANS, which performs the most minimally invasive spine surgeries in the state of New Jersey, is one of a few practices nationwide participating in a national outcomes database which carefully monitors outcomes in spinal care. This powerful tool helps identify the right treatment for the right patient at the right time.
-Cervical spine surgeries have a high rate of success. They not only manage symptoms, they also limit the chances of continued degeneration and future major spinal cord injury.
-Want the best treatment for your neck or back pain? Contact Atlantic NeuroSurgical Specialists at 973.285.7800 or visit http://www.ansdocs.com. ANS has offices in Neptune, Morristown, Teaneck, Jefferson, and Summit.