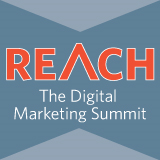 By becoming a Silver Level Sponsor, Cynosure, Inc. becomes the latest leader in the medical aesthetic world to join the Reach Digital Marketing Summit and will serve as an additional resource to all attendees.
BRANFORD, Conn. (PRWEB) September 14, 2015
Acara Partners proudly announces that Cynosure, Inc. will be a Silver Level Sponsor of the Reach Digital Marketing Summit to be held in Times Square, New York this September on the 19th and 20th. The Reach Digital Marketing Summit is a conference designed to inform medical aesthetic professionals, doctors, and business owners how to utilize digital marketing methods to expand and boost their business. By becoming a Silver Level Sponsor, Cynosure, Inc. becomes the latest leader in the medical aesthetic world to join the Reach Digital Marketing Summit and will serve as an additional resource to all attendees.
Cynosure, Inc. is a valuable addition to the Summit, as the company designs, manufactures and markets medical devices for aesthetic procedures and precision surgical applications worldwide. The company's products enable plastic surgeons, dermatologists and other medical practitioners to perform non-invasive and minimally invasive procedures to remove hair, treat vascular and benign pigmented lesions, remove multi-colored tattoos, revitalize the skin, liquefy and remove unwanted fat through laser lipolysis, reduce cellulite, clear nails infected by toe fungus, ablate sweat glands and improve gynecologic health. Additionally, the company markets radiofrequency energy sourced medical devices for precision surgical applications.
The CEO of Acara Partners, Francis Acunzo, explained that Cynosure, Inc. is a leader in the medical aesthetic industry and demonstrated his excitement about the sponsorship. "To welcome an industry giant like Cynosure, Inc. as a part of our event is an enormous step forward for our conference. Cynosure has been producing and distributing much of the technology that we at Acara Partners market on behalf of our clients, and to allow attendees to see the entirety of the process is yet another benefit of this conference."
The entire Acara Partners team encourages all attendees to visit Cynosure, Inc. at their table during the event to learn more about the company and expand their practice's means of serving clients. More information and a schedule for the REACH Digital Marketing Summit can be found at http://www.reachdigitalsummit.com, and it is not too late to sign up.
About Cynosure, Inc.
Cynosure is a leading developer and manufacturer of a broad array of light-based aesthetic and medical treatment systems. Cynosure products are used to provide a diverse range of treatment applications such as hair removal, skin revitalization and scar reduction, as well as the treatment of vascular lesions.
As a physician or aesthetic business owner, Cynosure believes that you will find that aesthetic laser applications are a logical extension of your current service offering. In fact, acquiring the requisite knowledge and capabilities to provide aesthetic laser applications may simply require "tweaking" your existing skill set.
Cynosure's product portfolio is composed of a broad range of energy sources including Alexandrite, diode, Nd:YAG, picosecond, pulse dye, Q-switched lasers, intense pulsed light and radiofrequency technology. Cynosure sells its products globally under the Cynosure, Palomar, ConBio and Ellman brand names through a direct sales force in the United States, Canada, Mexico, France, Germany, Spain, the United Kingdom, Australia, China, Japan and Korea, and through international distributors in approximately 120 other countries.
A highly innovative company, Cynosure currently holds 37 U.S. patents and markets over 14 different light based systems, representing advanced levels of solid-state, liquid and semiconductor laser technologies. Professionals in the aesthetic and medical markets on a worldwide basis use cynosure products. We currently support customers in over 60 countries through our wholly owned subsidiaries and global distributors.
About Acara Partners
Francis and Colleen Acunzo are recognized pioneers in the medical aesthetics industry. Driven by their passion for success, this entrepreneurial husband-and-wife team applied their years of experience when they co-founded Acara Partners in 2003. Their dedication has established their firm as the industry's quintessential, comprehensive business advisory, marketing, advertising and digital agency.
Acara's team of experts integrates knowledge of strategic planning, digital marketing, web development, graphic design and social media management to drive growth, revenue and profits for their clients. With an impressive roster of over 165 current and past clients in major cities in most of the 50 states, as well as internationally, Acara Partners is known for helping to lead the impressive medical aesthetics industry growth spurt, as well their ability to double the revenue of many of the businesses they work with.
To learn more, please visit http://www.acarapartners.com.
To find out more information about Acara's upcoming Digital Marketing Summit, REACH visit http://www.REACHDigitalSummit.com