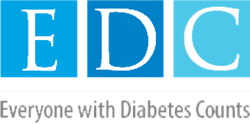 East Brunswick, NJ (PRWEB) September 11, 2015
A group of nineteen dedicated, local volunteers have been trained in Stanford's effective Diabetes Self-Management Program and are ready to take on the disease and make improvements in their communities.
The training is part of the Everyone with Diabetes Counts program, a national initiative funded by the Centers for Medicare & Medicaid Services and coordinated in New Jersey by Quality Insights Quality Innovation Network. Quality Insights is the Quality Innovation Network – Quality Improvement Organization for New Jersey, Delaware, Louisiana, Pennsylvania and West Virginia.
Many people are aware of diabetes, but often overlook the fact that it can have devastating effects if not managed properly. According to the New Jersey Department of Health, diabetes is the sixth leading cause of death in NJ and about 22% of adults 65 years and older have diabetes.
These alarming statistics will only worsen unless we take action. Luckily, the newly-trained volunteers, also known as Peer Leaders, are committed to making a statewide difference with the diabetes program. The Peer Leaders come from all walks of life, ready and willing to provide a wide variety of experience, education and empathy to local residents in their communities.
"I came to the conclusion that you can control your disease, rather than your disease controlling you," Andy Trivedi said. A retired NJ resident, Andy was determined to make a change to his health and the health of the people in his community after being diagnosed with Type 2 diabetes, suffering a heart attack and watching his parents battle chronic diseases that produced life-changing complications. That was his motivation to complete the training to become a Peer Leader and help others.
"The varied group all seemed to have a specific population that they want to educate and goals they want to achieve," Janet Knoth said of the Peer Leaders. Janet was one of the two Master Trainers who trained the nineteen volunteers, along with Karen Hale.
Aaron Fraizer, for example, is a recent graduate of the Saint Peter's Public Policy program who completed the training because he wanted to make a change within the lesbian, gay, bisexual, and transgender (LGBT) community and experience the satisfaction of improving as many lives as he can. "People pass from diabetic complications," Aaron said. With receiving this knowledge and completing the workshop, they can potentially prevent these complications and "still have a good quality of life."
"Some of the Peer Leaders want to work with the underprivileged community which is wonderful and very much needed in NJ," Karen stated. For example, Anthony Nuñez is an undergraduate student at Montclair University who recently completed the training as a result of witnessing his father's health dramatically decline as a result of diabetes. Additionally, he grew up in a low income community and struggled to get resources his family needed on a daily basis. "I can literally change their world by helping them better their health and lifestyle," Anthony stated of his community.
Other volunteers who completed the Peer Leader training are part of various organizations such as the United Way, Fresenius Medical Services, Englewood Health Department, and Hoboken Family Planning, Inc.; they have agreed to help support the program with an aim of reducing disparities and improving health outcomes for people with diabetes in NJ.
The Peer Leader training occurred in Colonia, NJ this past June. It focused on teaching volunteers the skills they need to help people with diabetes and their family members manage their condition day to day. In four seven-hour sessions, the volunteers learned how to create action plans and use problem solving techniques to give people with diabetes practical tools to improve their health and lives.
Developed by the Stanford University School of Medicine, the Diabetes Self-Management Program (DSMP) consists of a six-week, evidence-based interactive workshop led by two Master Trainers and/or Peer Leaders. Participants learn about diabetes risks, nutrition, exercise, weight management, how to properly manage medications, effective communication with healthcare providers and much more.
If you are interested in learning more or getting involved, contact Karen Hale, Outreach Coordinator, at (732) 238-5570 ext: 2032 or khale(at)hqsi(dot)org.
To learn more about the EDC program and read both of Andy and Aaron's full stories, visit http://www.qualityinsights-qin.org or call Carolyn Hoitela at (732) 238-5570 ext: 2012.
About Quality Insights Quality Innovation Network
Quality Insights is the Quality Innovation Network-Quality Improvement Organization (QIN-QIO) for Delaware, Louisiana, New Jersey, Pennsylvania and West Virginia. Quality Insights collaborates with healthcare providers, patients and allied organizations across the network to bring about widespread, significant improvements in the quality of care they deliver. Our goal is better care, better health and lower costs. To learn more about the network, visit http://www.qualityinsights-qin.org.
###
This material was prepared by Quality Insights, the Medicare Quality Innovation Network-Quality Improvement Organization for West Virginia, Pennsylvania, Delaware, New Jersey and Louisiana under contract with the Centers for Medicare & Medicaid Services (CMS), an agency of the U.S. Department of Health and Human Services. The contents presented do not necessarily reflect CMS policy. Publication number QI-B2-082615