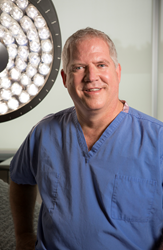 Grand Rapids, Michigan (PRWEB) September 14, 2015
Summer goes hand in hand with showing more skin, but sometimes that skin is dimpled by cellulite, creating an aesthetic headache for anyone who doesn't want to reveal the sight to the rest of the world. Fortunately, there's Cellfina™. Grand Rapids-area residents who want to avoid showing cellulite but still want to feel the sun on their thighs and elsewhere can now find the Cellfina™ treatment at the Bengtson Center, which began offering the FDA-approved cellulite reduction method in late July.
Cellulite forms when fat cells just below the skin interact with connective tissues known as septae, which pull down on the skin above, creating tension that can cause puckering. The problem can be resolved by relieving that tension, which is what Cellfina™ accomplishes.
Cellfina™ is a needle-sized device that's considered minimally invasive, far smaller than the scalpels traditionally used in this sort of surgical procedure. The technical term for the process is subcision, which involves cutting the septae, similar to releasing a stretched band of elastic. With no band of tissue pulling it down, the skin appears smoother and less like cottage cheese. The effects of this smoothing process can be visible as soon as about three days after a Cellfina™ treatment, with results continuing to improve over months.
The aesthetic benefits from a Cellfina™ treatment can last up to a year, making its results long lasting and significant—the longest FDA clearance for such available treatments. It also has a 94 percent patient satisfaction rate, according to the manufacturer.
Cellfina™ isn't the only cellulite treatment option available to patients. Dermal fillers may help to fill in divots and dimples, but are also temporary, with results that depend on the brand of filler used and its reaction to a patient's particular anatomy. Various lasers and other therapies may also work to make skin smoother, with less puckering.
Genetics, diet, and other factors can contribute to the appearance of cellulite, but it's a prominent problem no matter the cause. Remember that cellulite is more about the relationship (or tension) between fat and connective tissue, not about the amount of fat present in someone's body, so cellulite can appear on virtually any woman's thighs, buttocks, or elsewhere. In fact, some estimates peg the total number of women who will experience cellulite at some point in their lives at 90 percent of the total population. Men tend to experience fewer instances of cellulite, but aren't immune. Cellfina™ is quite literally for just about everybody.
Different people have different degrees of cellulite on different parts of their bodies, so there's no one calculation that can determine the extent of Cellfina™ treatment necessary for any given patient. In general, patients can expect a session to run roughly 45 minutes, after which they may be a bit tender and sore in the treated area, but these sensations should quickly fade.
Want to know more about Cellfina™? Grand Rapids, Michigan, area patients can contact the Bengtson Center to have their questions answered. Dr. Brad Bengtson, Dr. Ryan Mitchell, and the rest of the team can help determine the best way to improve the appearance of unwanted cellulite. Call (616) 588-8880 or 1-877-822-8880 to learn more. You may also contact them online.