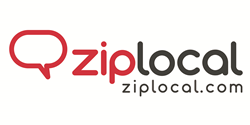 Provo, UTAH (PRWEB) September 13, 2015
ZipLocal is proud to announce that it is sponsoring the 2nd Annual SAN FRANCISCO SMALL BUSINESS EXPO® on September 17, 2015. The EXPO will be held at the Fort Mason Center in San Francisco.
The day-long conference and trade show will bring together small business thought leaders and experts from across the nation. ZipLocal will be staffing a booth with digital marketing consultants ready to give advice and provide free online marketing consultations for interested small business owners.
Headlining the event is Bill Walsh, Founder and CEO of Powerteam International with a main stage presentation on The 5 Keys to Build a Million Dollar Business. A panel discussion at noon entitled Idea to Execution: Make or Break Your Business will address questions about starting and executing a successful business.
Start-ups and business owners can take advantage of free admission and educational workshops covering online/social media marketing, employee benefit plans, credit and financing, strategies for increasing revenue and team productivity, mentoring, cloud technologies, retirement plans, and many more.
Speed networking sessions, a business card showcase, industry-centered meet-ups and a networking after-party are included in the event activities. The Small Business Expo is expected to have more than 3,000 registered Bay Area attendees.
"Technology continues to be an engine for small business growth here in San Francisco. Workshops at the Small Business Expo help business owners understand and utilize technology to engage with customers and manage information", says event founder Zachary Lezberg. According to a county government official, small businesses account for over 90% of business in San Francisco. "This is a great opportunity for business owners to come and learn how to grow their business through online marketing. ZipLocal has a great suite of digital products to fit the needs of every small business.," states VP of operations, Jessica MacLean Jones.
SAN FRANCISCO SMALL BUSINESS EXPO takes place at the Fort Mason Festival Pavilion from 9:30 am until 4:00 pm. The Fort Mason Center is at 2 Marina Blvd., San Francisco, CA 94123.
For media inquiries please contact: Taylor Van Sickle, Senior Manager, Marketing at (801) 225-0801, marketing(at)ziplocal.com.
About ZipLocal
Since 1971, ZipLocal has been providing marketing and advertising solutions to small and medium sized businesses throughout the US. While the company's roots are in "old school" yellow pages, we now provide businesses with all the products and tools they need to get seen and bring in new business. Over the past several years ZipLocal has dramatically expanded ZipLocal is constantly expanding its Business Solutions to keep up with constantly evolving needs of small to medium-sized businesses.
For more information, visit http://www.ZipLocal.com or call (855-947-5622). Follow and connect on our social networks:
LinkedIn: https://www.linkedin.com/company/ziplocal
Facebook: https://www.facebook.com/ZipLocal
Twitter: https://twitter.com/Ziplocal
YouTube: https://www.youtube.com/ZipLocal