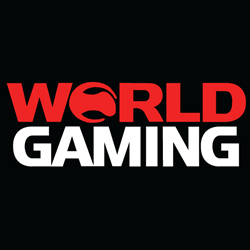 "At WorldGaming we're powered by passionate gamers."
TORONTO, ON (PRWEB) September 15, 2015
WorldGaming and the World Series of Video Games (WSVG), the well-known international gaming and popular electronic sports name, are excited to announce their partnership with WorldGaming. WorldGaming has been named the official qualifying site for the WSVG 2015 tournament for the United States, Canada and select European Union regions.
Gamers around the world can qualify for free, through WorldGaming, for their chance to win $100,000 USD in cash and over $2 million in gaming hardware, DLC (downloadable content), game titles and other great gaming gear.
The "WSVG Grand Qualifiers" brings together professional and casual gamers of Hearthstone, Starcraft II, and FIFA 15 to compete in an online tournament. Players will advance through the group stages of competition to qualify for the top prize. Top qualifying players from each region will earn an all-expenses-paid trip to the Maldives, where the live Grand Finals will be held.
WorldGaming Chief Executive Officer, Rob Segal, believes that co-operation through partnerships, with trusted names in the gaming space, will provide a greater sense of community within the industry and gamers.
"At WorldGaming we're powered by passionate gamers," Segal comments. "We partner with other companies, like the WSVG, and G2A, that share our goal to grow the professional and casual eSports and gaming communities around the world. Events like these open the doors to the kind of community building that is important to us."
The WSVG Chief Executive Officer, Luis Prata, is pleased that the philosophy of WorldGaming and the WSVG directly align.
"We're pleased that we can continue to promote gaming as a social platform for players at all skill levels," explains Prata. "The partnership with WorldGaming will help to offer a new vision on the importance of video games to society, and of course, offer players a community-like environment to win big prizes."
WorldGaming hosts gamers of all skill levels and is a current leader in cash eSports online; it is also a leader with popular names in the industry, such as G2A.
The WSVG qualifiers began September 12, 2015 with qualifiers running through the entire month of September. Players can register at http://offers.worldgaming.com/wsvg-15.
For further information visit http://www.worldgaming.com or follow WorldGaming updates on Twitter and Facebook.
About WorldGaming
Launched in 2006, WorldGaming is now a leading global eSports and competitive video gaming community that facilitates leagues, tournaments and ladders for all platforms. It is the premier destination for competitive and passionate gamers, with over 8,000,000 matches played and $40,000,000 in cash prizes paid to gamers. WorldGaming is one of the largest and most
reputable services where players can engage, challenge and compete against each other for cash, points and prizes.
For more information:
Tori Taylor
Public Relations Specialist
Honeypot Marketing
Tel: 226-336-6220
Email: tori(at)honeypotmarketing(dot)com