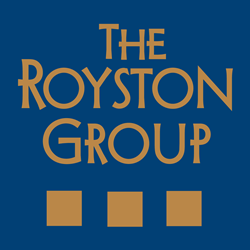 The site's location in proximity to San Francisco and Silicon Valley incorporates all the attributes that local, national and international investors are looking for
(PRWEB) September 16, 2015
The Royston Group has listed for sale a bio-medical building leased to PMI Preclinical . The property is located in San Carlos California, an affluent suburb of San Francisco. The 20,800 square foot building sits on 34,2761 square feet of land and is leased to PMI Preclinical on an absolute triple net lease basis for 10 years. The building was constructed in 1974 and PMI has been operating at the site for over 10 years.
Greg Cortese and Rob Sutton of The Royston Group started the marketing process in September. The site is part of the dense North Peninsula R&D market. The area, along with extremely low vacancy benefits from close proximity to Silicon Valley and other bio medical magnets such as Stanford University in Palo Alto. Major Employers in the area include Softbank, SamTrans, L3 Electron, Novartis, Delta Star and Kelly-Moore Paint Company. The property is being offered free and clear of financing.
"Real estate investors will like the extremely low market vacancy, annual rent increases and affluent neighborhood surrounding the site. The site's location in proximity to San Francisco and Silicon Valley incorporates all the attributes that local, national and international investors are looking for in a strong real estate investment" said Vice President Rob Sutton.
Greg Cortese, President of The Royston Group and Rob Sutton, Vice President specializes in the sale of single tenant net lease properties. The Royston Group is a privately held commercial real estate investment firm, founded in 1992. The company provides services for a multitude of net lease commercial property types including office, industrial, retail and medical. The firm has completed over $2 billion in real estate sales since its inception. http://www.theroystongroup.com