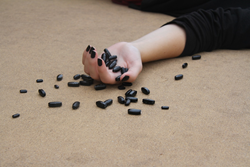 Addicts too often encounter medical professionals who know little of the mental health requirements of long-term recovery
West Bloomfield, Mich (PRWEB) September 14, 2015
The Eagle Advancement Institute (EAI) announced today the recipients of its 2015 Clarity Opioid Addiction Medicine Scholarship Program for graduate and undergraduate students. Individual awards range from $500 to $1,000 and are applicable toward tuition and educational expenses.
"We're proud to announce the first recipients of the Clarity Opioid Addiction Medicine Scholarship Program – our communities desperately need healthcare professionals who are better trained in the science of addiction medicine," commented James Carpenter, managing partner for Eagle Advancement Institute. "Our program is effective because we've built an integrated care model for recovering addicts that combines medically-assisted therapies with robust mental health services – our 2015 scholarship recipients are demonstrative of our position and continued commitment to integrated care."
Following is a complete list of the 2015 scholarship winners:

Vierne Placide, MPH, CPHQ – University of Central Florida: $1,000 award for the pursuit of Doctor of Philosophy in Public Affairs with a concentration in Health Services Management and Research. Ms. Placide has made commendable contributions to expanding access to medically-assisted treatments for addicts who have also been diagnosed with HIV – a problem encountered by opioid addicts due to intravenous needle use and other risk factors associated with opioid dependencies.
Kaitlyn Stevens, Edward Via College of Osteopathic Medicine: $500 award for the pursuit of a career as a Doctor of Osteopathic medicine. Stevens has participated in evidence-based practice presentations on topics such as addiction education to people in third-world nations, among other notable accomplishments.
Elizabeth Mainville – Eastern Michigan University: $500 award for the pursuit of a Masters of Social Work with a concentration in Mental Health and Chemical Dependency. Mainville demonstrated a strong commitment to evidenced-based practices in the treatment of opioid addiction and other forms of substance abuse during her experiences in Community Mental Health settings.
Derrick Shoeben – University of Montana: $500 award for the pursuit of a career in pharmacy. Shoeben is an active volunteer with Generation Rx, an organization dedicated to the education of people of all ages about the potential dangers of misusing prescription medications, and active involvement with APHa Institute of Alcoholism and Drug Dependencies conference coordination.
"Addicts too often encounter medical professionals who know little of the mental health requirements of long-term recovery and mental health providers who know too little about the advancements in medically-assisted therapies, such as naltrexone-based treatment using formulations such as Vivitrol®" added Carpenter. "By supporting the development of clinicians who understand how different disciplines can complement one another, we hope to contribute to brighter future for addicts – one where they can more successfully pursue drug-free lives."
The Clarity Opioid Addiction Medicine Scholarship Program awards scholarships to deserving students seeking undergraduate and graduate degrees or certificates in addiction studies or related fields from an accredited U.S. college or university. The 2016 application process begins February 1, 2015 and will remain open until June 17, 2016.
Students, parents and schools can find more information about the Clarity Opioid Addiction Medicine Scholarship Program on EAI's website at: http://claritydetox.com/scholarship/ Inquiring parties seeking clarification of scholarship details should call 1 (248) 562-7284.
About Eagle Advancement Institute
Eagle Advancement Institute (EAI) is a developer and provider of the most advanced substance abuse treatments and pain management techniques, using FDA-approved medications and therapies. EAI's patented Clarity™ Intensive Outpatient Opiate Treatment (IOOT™) is part of overall drug rehabilitation regimen performed in a (ASAM) American Society of Addiction Level III.2-D & III.7-D facility that includes National Institute on Drug Abuse (NIDA) recommendations of detoxification coupled with both medication, behavioral therapy, followed by relapse prevention. Patients, families and referring parties such as medical and insurance providers, schools and courts can find more information at the ClarityTM website or by dialing 1 (888) 431-1502.