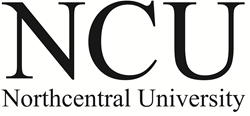 Scottsdale, AZ (PRWEB) September 14, 2015
Northcentral University will grant a total of nine NCU Trailblazer Scholarships to new students and alumni who have applied to an NCU master's or doctoral degree program by October 26, 2015. NCU will partner in the educational and financial goals of these selected scholars. For each course taken and paid for by the recipient, NCU will provide their next course at no tuition cost, which equates to funding half of the student's total graduate-level tuition.
Two scholarships – one at the master's and one at the doctoral level – will be awarded to new students in each of NCU's four Schools: Business and Technology Management; Education; Psychology; and Marriage and Family Sciences, as well as one scholarship for NCU alumni in either a master's or doctoral program at any one of NCU's four Schools.
Applicants must submit a 500-700 word essay on what trails the student hopes to blaze with their NCU degree and how this degree will help him or her become a leader in their field of study. Students must submit their NCU Trailblazer Scholarship essay, and start their graduate degree program, between September 14, 2015 and October 26, 2015.
"Northcentral University is uniquely designed for the 'Trailblazer'. We recognize that earning a graduate degree is a two-way street. Students need to apply themselves and the University needs to provide them with a premier-quality learning environment and support," said George Burnett, President, Northcentral University. "The nine scholars selected will gain an exceptional academic opportunity to pursue their dreams of a graduate degree to further their careers and become a leader in their field of study."
Applicants must meet all admission requirements for their desired degree program at Northcentral University. The scholarship award will be based on the NCU selection committee's assessment of the overall quality of the scholarship essay and made without regard to race, color, religion, sex, sexual orientation, gender identity, age, national origin, disability, veteran status, or any other category protected by federal, state, or local law. Winning NCU Trailblazer Scholarship recipients will be notified on December 2, 2015. For further information, and to apply for the scholarship, visit http://www.ncu.edu/trailblazer.
###
About Northcentral University
Founded in 1996, Northcentral University is a regionally accredited, private, online and graduate-focused university serving professionals globally. Northcentral University offers doctoral, master's and bachelor's degrees in business and technology management, education, and psychology, as well as doctoral and master's degrees in marriage and family therapy. Courses are taught one-to-one by a member of NCU's 100 percent doctoral faculty, without physical residency requirements. Northcentral University is regionally accredited by the Higher Learning Commission of the North Central Association of Colleges and Schools (HLC). For more information, visit http://www.ncu.edu/ or call (888) 628-2078. For program disclosures, please visit http://www.ncu.edu/program-disclosures.