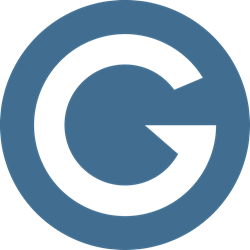 Above all else, we set out to create the easiest-to-use and fastest software application our clients have ever seen, period, backed by unbelievable support.
Denver, Colorado (PRWEB) September 14, 2015
We're doing it again! For years, Granicus has delivered the leading agenda management solution to government with software that solves real problems, and now, we've raised the bar even further.
Granicus, the developer of Legistar, has introduced Peak Agenda Management, by far the fastest, most supported, most usable agenda management software in the industry.
With Peak Agenda Management, government organizations can take control of and simplify their agenda preparation process thanks to a beautifully designed browser-based application designed to fit the specific needs of municipal clerks.
"Above all else, we set out to create the easiest-to-use and fastest software application our clients have ever seen, period, backed by unbelievable support. Not just in relation to other agenda management software, but compared to all the different systems our clients might use," said Jason Fletcher, Granicus CEO. "These three core pillars guided the development of Peak from the beginning, and will continue as we enhance the product in the months to come."
Thirty-two government organizations from across North America participated in the beta-testing phase, helping Granicus tailor the solution to the specific needs of municipal clerks and officials and marrying those requirements with technology unmatched in the government space.
Among the early adopters was the Village of Bald Head Island, N.C. (pop. 167), which is migrating away from its existing agenda management solution to Peak Agenda Management.
"We wanted something easy but efficient for both the Council and Staff to use as effectively as possible. We found that with this program," said Daralyn Spivey, Village Clerk for the Village of Bald Head Island. "We are most looking forward to the ease of use in the app. As we have gone through the learning and training process most all of it has been easy to follow. If there was an area that I needed help getting thru, Support was right there to get me back on track."
Some of Peak's distinguishing features are:

In-app live chat support to support clerks that are in a session or meeting where a phone call may not be an option
ReactJS technology developed and utilized by Facebook for a noticeably faster user experience
Autopopulation of fields
Sequential or concurrent approval phases
PDF and document conversion
Cross-platform support
Simple agenda packet creation
Drag-and-drop editing
"Throughout the development of Peak, we wanted to deliver something of high value to our clients that they'd be able to use immediately to help improve their agenda management processes," said Javier Muniz, Granicus Chief Technology Officer and Co-Founder, "but we also had our sights set on creating features and functionalities that we could eventually weave across the rest of our product suite. Peak sets us up to do both."
A demonstration video of Peak is available at http://www.Granicus.com/PeakDemo.
About Granicus, Inc.:
Granicus provides the industry's leading cloud-based solutions for government efficiency and transparency, with software that helps more than 1,100 organizations and 63,000 government staff members streamline their workflows and establish more meaningful connections with citizens — online, over social networks, and on mobile devices. Granicus' solutions include live webcasting of public meetings and video archival, complete agenda and legislative management software, and tools for automating boards and commissions management processes, land and vitals records management, as well as in-meeting mobile solutions for elected officials and online feedback platforms for citizens. Visit http://www.granicus.com for more information.
# # #