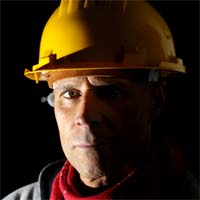 We showed significant risks of death in several northern regions, formerly heavy asbestos users.
Raleigh, NC (PRWEB) September 14, 2015
Scientists in Rome say working in Italy's former asbestos-producing regions increases the chance that a person will get peritoneal mesothelioma, a rare abdominal form of asbestos cancer. Surviving Mesothelioma has just posted an article on the new findings. Click here to read it now.
Researchers with Sapienza University, the National Institute of Public Health, the National Institute of Statistics and the Italian Workers Compensation Authority studied mesothelioma statistics from 1993 to 2010 and found some disheartening news for certain workers.
"We found an increasing trend of age standardized mortality rates in men, but no clear trend in women," writes Susanna Conti, MSc, of the National Institute of Public Health. "Moreover, we showed significant risks of death [from peritoneal mesothelioma] in several northern regions, formerly heavy asbestos users."
According to the report, Italy has the dubious distinction of once being Europe's biggest asbestos producer.
"Studies like this one reinforce the need for asbestos bans and regulations by dramatically illustrating what happens when people are exposed to this deadly toxin," says Surviving Mesothelioma's Managing Editor, Alex Strauss.
More detailed results of the study and the link between peritoneal mesothelioma and asbestos can be found at Peritoneal Mesothelioma Rates Higher in Italy's Asbestos-Producing Regions, now available on the Surviving Mesothelioma website.
Conti, S, et al, "Peritoneal mesothelioma in Italy: Trends and geography of mortality and incidence", September 9, 2015, American Journal of Industrial Medicine, Epub ahead of print, http://onlinelibrary.wiley.com/doi/10.1002/ajim.22491/abstract
For nearly ten years, Surviving Mesothelioma has brought readers the most important and ground-breaking news on the causes, diagnosis and treatment of mesothelioma. All Surviving Mesothelioma news is gathered and reported directly from the peer-reviewed medical literature. Written for patients and their loved ones, Surviving Mesothelioma news helps families make more informed decisions.