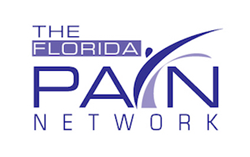 Dr. Alexander is able to successfully provide pain relief for patients over 90% of the time!
Miami, Florida (PRWEB) September 14, 2015
Board Certified Miami spine specialist, Lawrence Alexander MD, is now offering minimally invasive spine surgery for over ten painful conditions. New options include all types of disc herniation, disc degeneration and spinal fractures as well. Call (877) 927-7525 for more information and scheduling.
Dr. Alexander is unique among Miami spine doctors, with the main reason being he is able to provide comprehensive nonoperative treatment along with surgical options. A significant amount of the time, this can be accomplished successfully at the pain management clinic in Miami.
The benefits of minimally invasive spine procedures have become evident over the past decade. These include less blood loss, smaller incisions, reduced pain and faster recovery. The best part is that the effectiveness of the procedures is not affected.
Spinal fractures are treated through incisions the size of a piece of rice. Patients go home the same day frequently with the kyphoplasty procedure, while over ninety percent of patients experience dramatic pain relief instantly afterwards.
For disc herniations, Dr. Alexander is often able to relieve sciatica through nonoperative methods including medication management and epidural steroid injections. However, if necessary, he can now relieve the pain through a miniscule incision covered by a simple band-aid. A typical discectomy procedure involves a few months of rehab. However, the minimally invasive option cuts the rehab time by over 50%.
Dr. Alexander's practice accepts most insurance, with appointments being readily available at offices in Miami and Fort Lauderdale. Second opinions are frequently provided, which can help patients make an educated approach to what is often a difficult decision. Call (877) 927-7525 for more information and scheduling with the top pain management and Miami spine doctor.